What are the steps to becoming a travel influencer?
To move from blogger travel to influencer travelit's just a short step. Being a blogger travel requires a lot of work. Today, we'd like to share our experiences with you and discuss some of the issues we'd like to address. advantages and disadvantages of our profession. How to become an influencer travel ? What are the essential qualities? We'll show you the inside of a blogger travel.
What does it mean to become a travel influencer?
This is the buzzword of many brands and agencies today. Influencer. But what exactly is an influencer? An influencer is a person who can influence the behaviour of others on social media (Youtube, Instagram and Facebook, blog...). You can also refer to an influencer as " content creator" . This profession is growing rapidly, and it is often controversial. You'll tell me: "At a time when you earn 10,000€ by posting photos on your account Instagram. How is that fair? "You have to realise that the life of a lifestyle, fashion or business influencer is a very complex one. travel is not always easy. I can assure you that the €10,000 only applies to Instagram users with more thanone million followers.
What are the benefits of being a travel influencer?
There are many benefits to be a blogger of travel : You gain in popularity and freedom, and you can also make new friends and friendships. develop relationships.
You gain in reputation if your work is well received by the public. It allows you to interact with many people on a daily basis.
You can also sign partnerships if your achievements attract the attention of professionals. This can lead to higher revenues.
You can work from anywhere. To get noticed, you have to work hard at first.
You will make new friends every day travelling from country to country. These extraordinary contacts are priceless.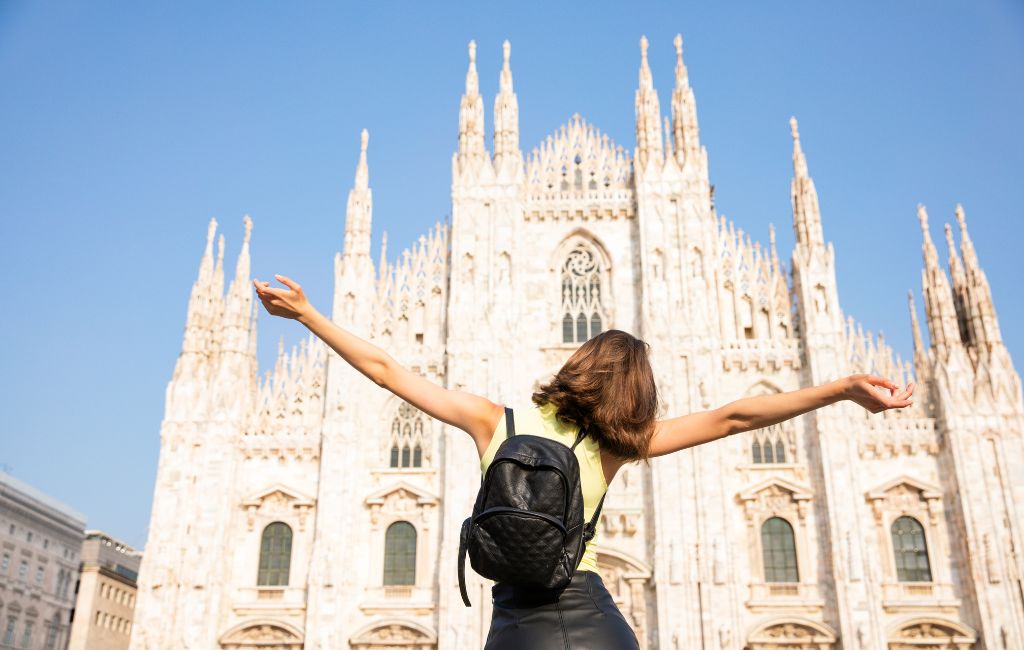 Are there any drawbacks to becoming a travel influencer?
Being a travel blogger requires some sacrificesThis is particularly important in terms of time and money.
Your blog and social media networks will be the core of your business. You will need to spend a lot of time on this.
You will not get free holidays or partnerships at the beginning. This means that you will have to work hard financially to prove your worth. To make your first film or photo, you need to start by financing your travels from your own funds.
Although you can create a blog for free, you will need to add text and optimise your site for search engine optimisation. This often requires hiring a SEO consultant and a web editor.
It is important to think about thefinal objective lorsque vous vous lancez dans cette adventure. Vous ne serez pas un influenceur de travel all your life.
Brands and companies will not find you if you do not have some recognition in the sector. To get new partnerships, you need to learn how to make a difference. self-promotion.
Blogging by travelis to become an entrepreneur. You will have to manage certain formalities as the accountings, the statements and the contracts.
Our tips for becoming a travel influencer
You'll need more than a personal Instagram account to develop your brand awareness. You will soon feel the need for a business account.
These features are crucial for developing your following.
The analysis function is integrated into your business account. This feature allows you to track various useful statistics about your subscribers, and how they react to your content.
You have an account. Now you can upgrade to a business account. Now it's time to add quality content to ensure the success of your company.
Here are the rules to follow if you want to attract a lot of subscribers and traffic to your blog.
Your travel influencer biography
Your biography is where users can get to know you better and decide to follow you. It is important to spend time creating your bio.
Your travel influencer feed
Once you have a bio, it's time to start post images that are convincing.
It is important to ensure that your feed stands out and that your photos are easily identifiable.
Your activity as a travel influencer
Interact with other Instagram users is the final step in growing your journey on Instagram. You can build your community around your content by reaching out to other bloggers and users who are interested in your blog. You can connect with other bloggers by liking and commenting on images that fit your theme. This will help you expand your community.