Pre-holiday packing list for the south
WHAT DO I NEED DURING MY HOLIDAY?
We have all been there.
We recommend that you plan your trip well in advance to avoid unnecessary expenses. And make sure you have a checklist so you don't forget anything. Good organisation and preparation are the keys to a good holiday.
These are our top tips and the ultimate checklist to remember before you go on holiday. If you visit one of our Ami Soleil villages, you can use it to plan your trip.
HAVE A POCKET WITH ALL YOUR IMPORTANT PAPERS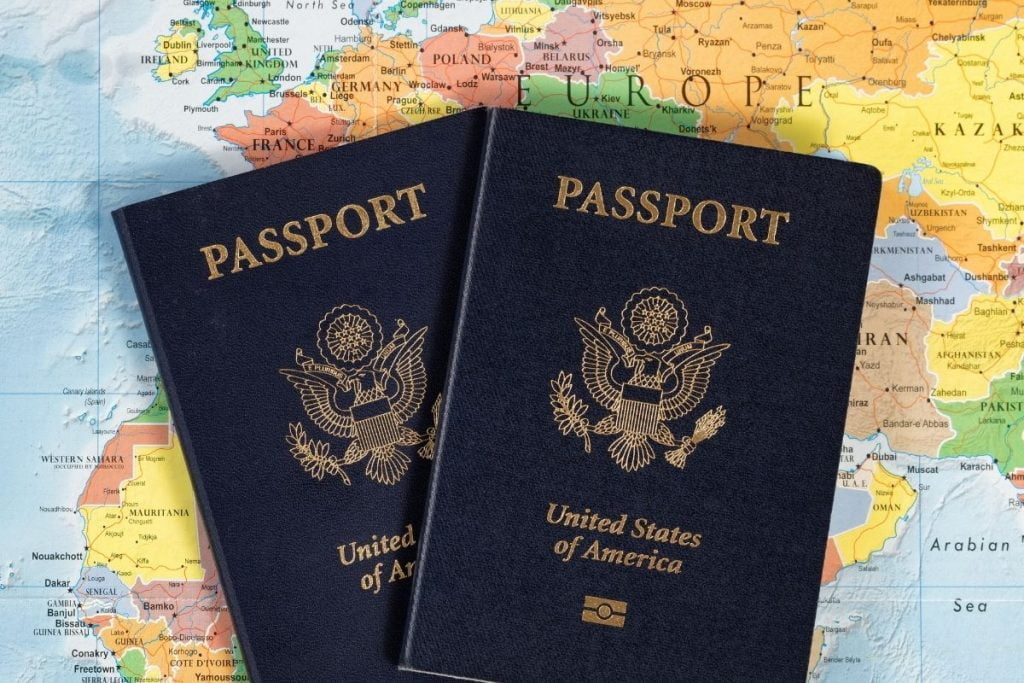 In this pocket you can store your money.
Your identity cardor your passports.
Your driving licence.
Your voucher and papers for the accommodation booking. This will facilitate your registration and arrival.
Your house keys are needed for the return journey. This will prevent you from losing them during your holiday.
Your health cardand your prescriptions for the usual treatments you need.
Your wallet containing your various means of payment. Cash is essential in case of emergency. Find out which means of payment are allowed on your holiday. Credit cards are not always accepted. Don't forget to bring your holiday vouchers. This is the perfect time to use them.
In the event of loss or theft, we recommend that you a digital version. It is possible to save them in an e-mail, in a cloud, or in your photo gallery.
You may also consider taking a photocopy of the papers The most important items are stored in a safe place in case your bag is lost or stolen. You will find special, discreet and invisible travel pouches under your coat. This allows you to keep your important papers close at hand.
FIND SPECIAL PHARMACY LUGGAGE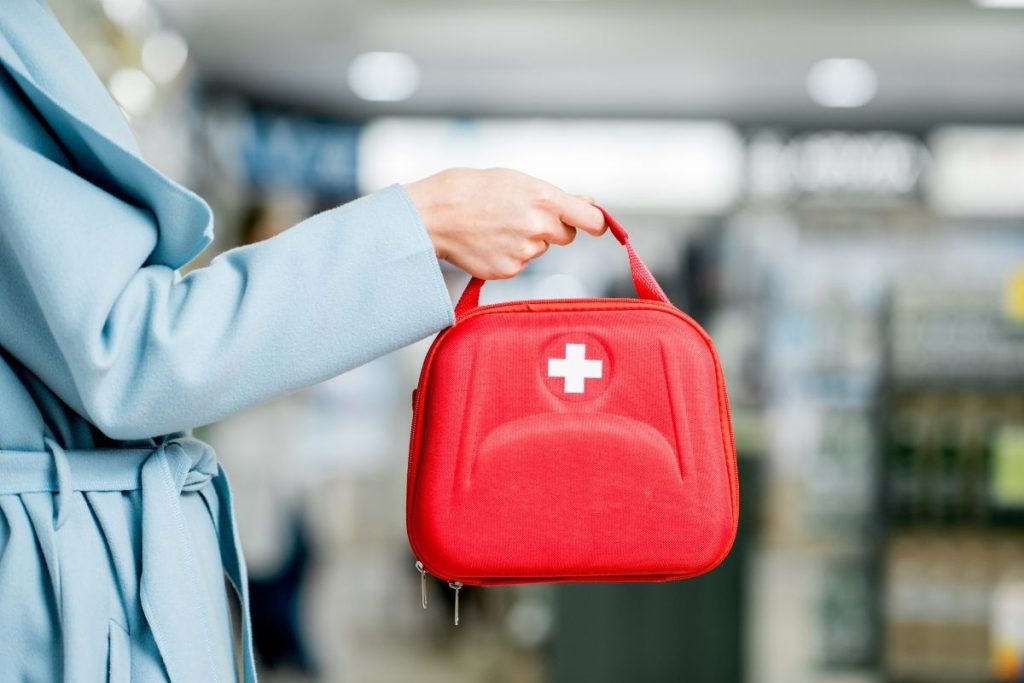 The first aid kit is often forgotten. It's useful for minor injuries, headaches and stomach upsets. To be on the safe side, we recommend keeping a few essentials in your bag.
of plasters of different sizes
from disinfectant
From medicines of paracetamol type to treat fever or pain.
A cream against blows from Arnica type.
Soothing sunburn cream like Biafine.
From medication for motion sickness.
Treatment for diarrhoea.
Soothing bite cream like Apaisyl.
A pair of small scissors
of compresses
a tweezers
from adhesive tape
of cotton pads
paper tissues
PROVIDE TOILETRY KIT
This kit limit your luggage. You don't have to take your whole bathroom with you! We don't always realise it, but all these toiletries take up space. So you have to limit yourself.
For liquid products, we recommend that you use small containers specially designed for travel. This will allow you to from save space and you won't have to carry the big bottle of shampoo or soap. Don't forget the essentials!
Shower gel
Shampoo
Deodorant
Eau de toilette or perfume
A misting machine or a fan
Your moisturising lotions for body and face
From sun creams (before and after the exhibition)
A scrub to exfoliate your skin
A antibacterial gel
From masks
Hairbrush or comb
Your hairdressing products
From elastic bandss, the pliers
Waxing kit
Towels. We recommend towels made of microfiber for travel, as they are light and can be stored in a small space.
A flannel
Your toothbrush and your toothpaste
From cotton padss, the cotton buds
A small mirror
A nail clippers or a nail file
A detergent in travel size
If you go to the beach, a specific bag is needed for the clothing sales.
For beauty, consider :
Your make-up in travel size
A make-up remover
Make-up remover pads
Nail polish and nail polish remover
The women's sanitary protection
THE ORGANISATION OF A SUITCASE
It is important to separate your luggage into several categories. To do this, you can use suitcase organisers. Or, you can simply insert pockets into your suitcases to improve visibility and optimize thespace. You can, for example, have a separate pocket for your underwear and another for your jewellery. Another pocket would be for your shoes.
Plan your outfits in advance to avoid overspending.
There are many ways to organise your luggage and save space. The most popular method is to roll up each v and to put it in the suitcase. You save space and don't wrinkle your clothes. Instead, roll the garment correctly.
Finally, bring clothes that are not wrinkled. This will save you from having to iron your clothes on holiday.
Here are some items you should not forget to pack
underwear
socks
pyjamas
Slippers
Shoes (trainers, everyday shoes, flip-flops, flip-flops, evening shoes)
Comfortable everyday clothing (shorts and t-shirts, dresses, trousers and skirts)
party clothes (you can ask in advance if there are any theme parties you would like to attend).
sportswear
beachwear
swimwear
Accessories (bags and scarves, belts, bags, sunglasses ...)
jewellery
If the weather turns cold, you can use a jumper or a waistcoat.
A waterproof in depending on the weather
A hator a cap
Be careful not to overfill your suitcase! When shopping, you should always leave enough space so that items can be put back in their original place.
PACK AN ENTERTAINMENT BAG
You can take your connected objects with you during the trip, or only during the trip.
From board games to share with family and friends
From chargers and game consoles are available if you want to take them with you on holiday.
card games
books
To keep your children busy and give you something to write about, you can use pencils of colour and markers.
If you are going with your family, take some of your toys favorite. You don't want to take too much of their playroom with you!
Recharge your mobile phones, your computer or your tablet.
A multi-socket
The camera with its rechargeable batteries
A external battery
Your helmet and your headphones
Plan your route in advance with the help of a GPS and a road map.