What to do in Croatia in 1 week?
This small country on the shores of the Adriatic is a travel destination very popular. The Croatia is taking advantage of its many assets to regain a reputation as a tourist destination with plenty to do. Are you planning a road trip in Croatia for a week? Discover a full itinerary to find out the best points of interest to visit in Croatia.
Some key facts about Croatia
The official language is Croatianafter theEnglish is spoken by the youngest children who learn it at school. You should know thatGerman is also practised, as Croatia is a former part of the Austrian-Hungarian Empire. As for theItalianIt is spoken in the regions closest to Italy, such as Istria. On the other hand French is rarely used. Concerning the currency, Croatia is not yet part of the Eurozone. Its currency is the kuna (HRK).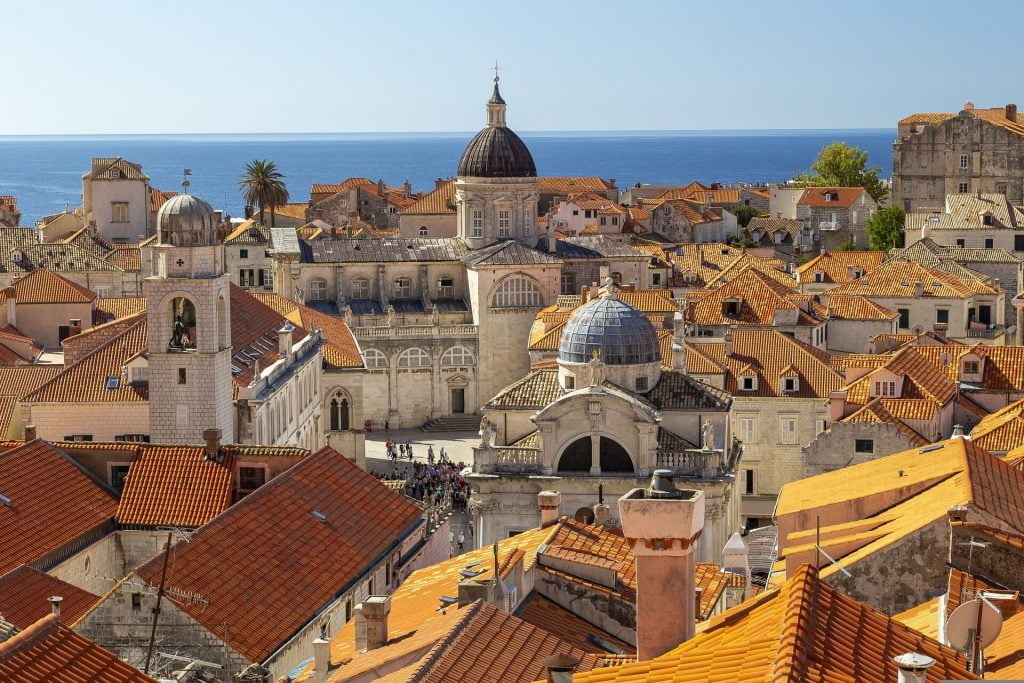 An idea of itineraries for a one-week road trip in Croatia
In this itinerary, you will start your road trip from Dubrovnik and end up in Zadar. However, you are free to do the opposite depending on your flight tickets. If you wish, it is possible to end your 7-day itinerary in Croatia with Rijeka or Pula. These two cities are all served from the France and Belgium by aircraft.
For your first day of road tripjoin the Dubrovnik citadel in 30 minutes from the airport. Located in the south of the country, this city is fully fortified. You can walk inside the fortifications, along the main street Stradun and through the many alleys of the old town.
Then you can make the rampart tower. A 2km walk above the ramparts offers beautiful views of the city. If you want to see more, take the cable car up to the imperial fort. There you can enjoy a wonderful view of Dubrovnik and the sea. Adriatic. If you like being on the water and want to discover Dubrovnik in a different way, take a tour of the city by kayak. Many local agencies offer tours in kayak around the walls. There are hotel complexes and many flats for rent.
Day 2 and 3: Makarska and Brac Island
For this second day in Croatia, take the road direction Makarska. You will follow the seaside with beautiful views and you will arrive at the Bosnian border after an hour's drive. A presentation of a document The insurance certificate given by your rental company is compulsory with your identity papers.
An hour and a half later, you will be in the Makarska Riviera. On site, you can take a walk along the promenade alongside the seaside or relax on a beach on the coast. From Makarska you can take a ferry to the island of Brac. This island is known for its numerous beaches and villages picturesque beaches such as the famous Zlatni Rat beach which stretches out over the sea.
Continue this road trip in Croatia by taking the ferry back to Split. This Croatian city has many points of interest that you can visit in one morning. Amongst others, you will discover the Diocletian's Palace, one of the best preserved buildings from antiquity. Afterwards, you will continue your itinerary through the medieval city of Trogir40 minutes away. Here you can wander through the many narrow streets within the fortifications.
For this 5th day of road trip in Croatia, take the direction of Sibenik. Here you will discover another medieval town where you can enjoy walking around. You will find many restaurants on the spot to get your strength back before going to the national park of Krka in the afternoon. Located 15 minutes from Sibenik, this park is a small jewel of Croatia. Here you can walk on pontoons to admire the various waterfalls.
For this 6th day in Croatia, take the direction of Plitvice. Located 2 hours from Krka, this huge national park is one of the more beautiful things to see in Croatia. Discover hundreds of waterfalls and sublime landscapes, between water and vegetation.
To finish your road trip a week in Croatia, you can join Zadar located 1h40 from Plitvice. If it is not too early, you can take half a day to visit Zadar and its old town. For example, take the opportunity to go for a walk in seaside to discover its impressive sounding marine organ.
Arriving at the end of this road trip in Croatia This one-week itinerary will allow you to discover some of Croatia's most beautiful points of interest. If the itinerary is a bit overwhelming for you, feel free to modify it according to your wishes.