How to get a tourist visa for Vietnam!
Vietnam is a very popular destination for its cultures and the beauty of its tourist sites, a country that attracts more and more tourists. They come from all over the world to discover its cultural diversity and beautiful landscape. If you are looking for adventure or relaxation, this is a country you must visit. However, there are some things you need to do to make your trip a success. Here we tell you everything you need to know before travelling to Vietnam.
Get your visa for Vietnam
As in any other country, entry to Vietnam is conditional on the possession of a visa issued by the competent authorities. Therefore, in order to travel freely in Vietnam, you must have this a document that proves that you have the right to be in the country. This is the first step you need to take if you are planning to travel to Vietnam. However, there are 3 main types of visas to have in order to travel freely in Vietnam. You will have to choose one, depending on the type of stay you plan to make in the country.
The e-visa
For a one-off stay of more than 15 days on Vietnamese territory, you must necessarily see a visa to circulate freely. If you intend to spend less than 30 days thereYou will need an e-visa to go there. This was introduced by the Vietnamese administration in 2018. It is an electronic access that can be obtained exclusively online to visit Vietnam. It is intended for nationals of the Schengen area who wish to avoid long queues at the consulate to obtain a visa.
This type of visa has the advantage of being easy and quick to obtain. In addition, it is not as expensive as other types of access (about 25 euros per traveller). You can then take one for each member of your family. Note, however, that this visa is not valid only for a single entry. However, if the holder is a French national or a citizen of one of the 13 visa-exempt countries, he or she may make several entries. However, their stay must not exceed 30 days.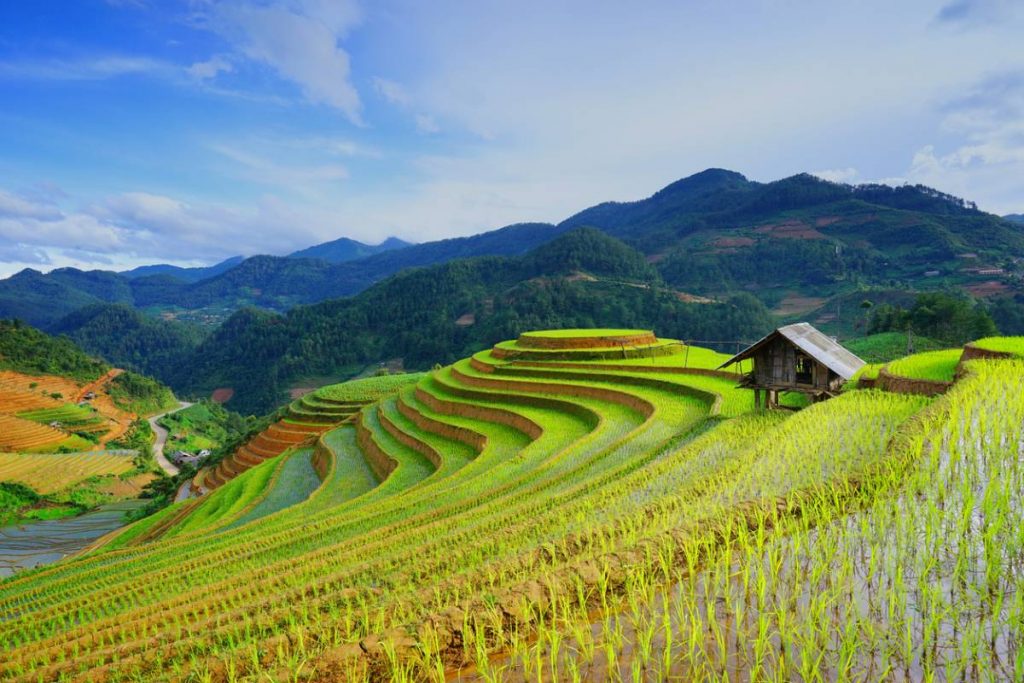 The tourist visa
To visit Vietnam, you need a tourist visa. It allows you to stay in Vietnam for 30 days, with the possibility to extend your stay. This visa is generally for a single entry and is also available for a 90-day stay: you can therefore going to Vietnam with a visa on passport which will allow you to visit the country for 3 months. You will then have time to visit all the places of interest in this culturally rich country.
Although this visa can be obtained online, the procedure for obtaining it is more restrictive than the e-visa. You must provide a valid passport and fill in a form during the procedure. You will also need to put together a file in which you will submit a photo of yourself. For an online application, 15 days will be necessary to obtain the visa. On the other hand, 7 days will be enough to get it with an application at the embassy. This period is reduced to 2 days for urgent applications.
The business visa
We would like to clarify that for a business trip to Vietnam, you will not use the same type of visa as for tourism. If you are travelling to meet with business partners or to conduct business, you must have the business visa. It is usually called a DN visa in Vietnam and there are 4 main types. The first two are single entry and valid for a stay of 1 to 3 months. The other two have the same validity, but are multiple entry.
In order to obtain this type of visa, you must put together an ordinary visa file, to which you will add a letter of sponsorship from your Vietnamese partner. However, the cost is higher than for other types of visa. You should expect to pay approximately, 130 to 160 euros to get it.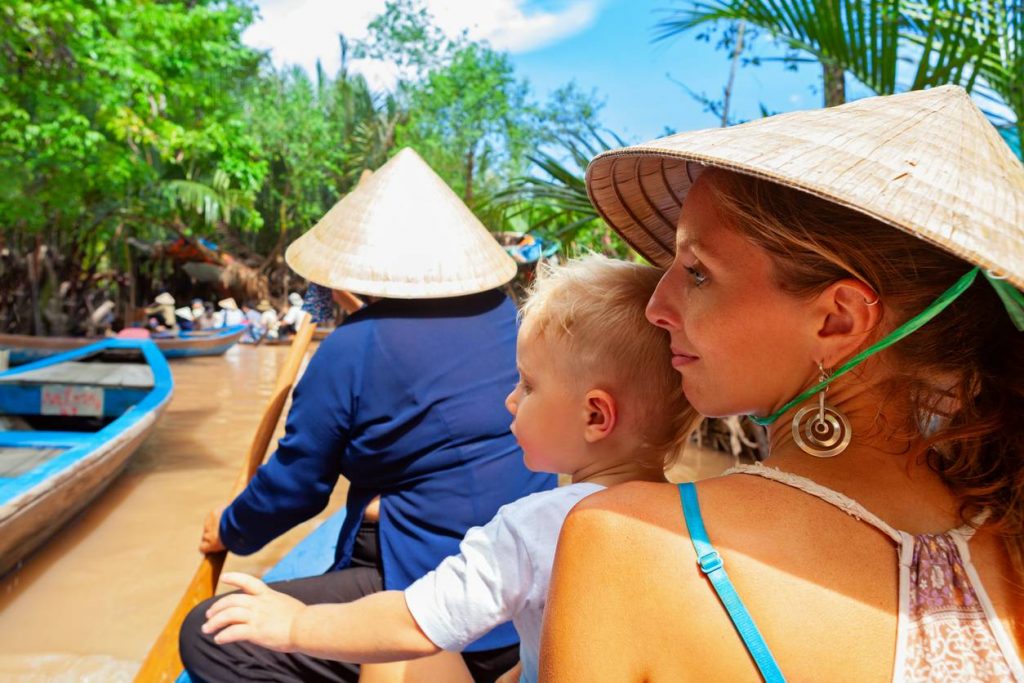 Renew your passport on time
Whether you plan to apply for a visa online or at the embassy, you will necessarily need a valid passport. This document will also be essential for crossing the border into Vietnam. It would be wise for you to have it up to date when you start the travel procedures for Vietnam. Therefore, if you want your trip to go smoothly, we advise you to start the renewal procedure of your passport early enough. The reason is that you have to wait between 2 weeks and a few months to have it in your possession. It depends on the period of application and the prefecture in which it was made.
As you must have this document in your possession when you apply for your visa, we advise you to apply for it several months in advance. However, if you decide to leave in a hurry, you can apply for an urgent passport. This will be issued to you after 2 days or immediately, depending on the situation. How to apply the application for the new passportyou must provide :
the old passport,
a passport photo not older than 6 months,
a tax stamp costing €86,
proof of address.
If you pre-apply for the passport online, you will need to provide a registration number or QR code. However, if you do not pre-apply, you will need to fill in an application form to be obtained at the counter. Note that the stamp can be purchased online. Also, the passport photo provided must meet the standards set by the French administration.
Which tour to make in Vietnam?
Vietnam is a large country with many places of interest spread out all over. You will need more than a 90-day stay to visit them all. Nevertheless, it is possible to visit the most famous ones in a few days, by establishing a very precise itinerary. We suggest a route to visit Vietnam during your stay.
To start your visit to Vietnam, we recommend that you start with a visit to Hanoi. It dates from 1010 and was founded by King Ly Thai To. It is the crossroads of the country's economic, political and cultural relations. Despite the modernization that has taken place around the city, it retains its identity thanks to its old houses, the appearance of its streets, its museums and its religious temples.
If you want to know more about Vietnamese history, a visit to this city during your stay will teach you enough. After spending 2-3 days in the thousand-year-old capital, head for SAPA, the summer capital. It was founded in 1903 under the French administration and has become the favourite city of the Vietnamese middle class. It is a destination of choice for tourists who are seduced by the exceptional picture presented by the endless rice fields. It is also an opportunity to meet people of different ethnicities during your stay.
Apart from these different sites, you can continue your visit with the discovery of :
Ninh Binh, also known as Halong Bay on land,
Halong Bay which is the most famous destination in Vietnam,
Hue, a UNESCO World Heritage Site,
Vietnam's former international port, Hoi An.
There are still many places to visit in Vietnam, to make the most of your stay. Consult a country guide to find out more about these destinations.
Safety rules in Vietnam
Due to the health and political situations in the world in recent years, it is advisable to make some arrangements when travelling to a foreign country. For what about VietnamIn order to ensure your own safety, these are fairly simple measures. You should then :
Dress decently before entering temples and other religious places,
avoid showing money everywhere, because of the minor crimes recorded in the country,
have someone accompany you on your visits, especially if you are a woman,
Refrain from kissing in public,
avoid going out at night,
give priority to the best-used streets and paths.
In addition, we advise you to take out travel insurance before you leave for Vietnam. You will also need to register on the Ariadne line, to keep yourself informed, for your safety.
Must-try dishes in Vietnam
Vietnam is not just a destination that offers beautiful landscapes and places to visit. It is also a land of many cultures and culinary varieties. It is therefore not obvious that you will be able to taste everything during your stay. However, we recommend that you try some of them during your stay. For example, you can taste the famous Pho which is an essential Vietnamese recipe. It is a very appetizing noodle soup made with beef, herbs and spices.
If you like thinner noodles and vegetables on your plate, we recommend you try Vietnam's legendary Bo Buhn. This is a bowl of rice noodles served with vegetables and meat. This dish is usually served with a sweet and sour fish sauce. In addition to these recipes, do not leave Vietnam without trying dishes such as Bahn Mi and Les Bahn Cuon. And if you are a coffee lover, you will love the coffee offered in the restaurants on site.