HD GoPro Hero, a camera for hands-free filming
This video camera, originally designed for extreme sports aficionados, can be attached to almost any surface, including you. Ideal for sports situations of open air, elle peut aussi se révéler intéressante en travel lors d'un trek ou pour filmer des situations peu commodes…
The HD GoPro HERO is a rather unique video camera. It consists of a small, simple case and a transparent, shockproof and waterproof polycarbonate envelope. This case is adaptable on a multitude of accessories which allow to fix it almost everywhere: helmet, handlebar, wrist...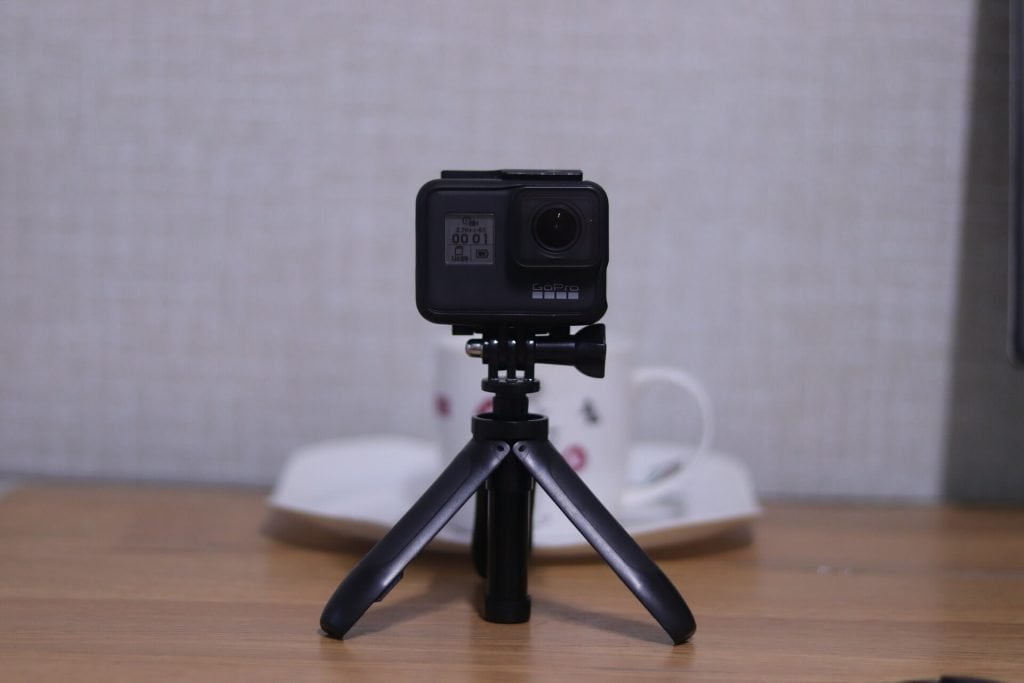 The video
While the camera is rugged and compact, it is also technologically advanced. The video modes available range from classic low definition to high definition. It is of course the two high definition modes that will interest us.
The 1080p mode, i.e. a resolution of 1920×1080 pixels or full HD, corresponds to the Blu-Ray standard, for example, which is the best in terms of video quality. This mode allows up to 3 hours of video recording. The frame rate is 30 frames per second in 1080p.
The images are of good clarity with vivid colours. The alternation between different lights is well managed (generally, digital cameras correct the exposure but some can do this very slowly). As you have probably already seen, the sun causes white vertical stripes. Otherwise very strong shaking causes distortion but this is still limited.
The 720p mode, one notch below (1280×720 pixels), allows to push to 4 hours of video in 30 frames per second, but also to frame the video at 60 frames per second. This makes for even smoother and more responsive video, especially in action moments. By way of comparison, cinema films at 24 frames per second. The interest also lies in "slow motion", i.e. in slow motion, the videos will look excellent and not jerky. Take a look at this example:
On its other technical features, the model is powered by a rechargeable battery that allows for about 3 hours of recording time. The lens is a wide-angle lens, which provides a wide field of view of 170° in 720p and 127° in 1080p.
Frames
L'appareil peut se fixer à une multitude d'accessoires de montage, c'est ce qui fait vraiment sa différence car vous ne serez pas limité. La caméra peut donc être utilisée pour une variété d'activities from open air. Take a look at these examples of fastening :
Photos
The camera can take pictures although this is not its primary function. Interestingly, it has an automatic mode to take pictures at 2, 5, 10, 30 or 60 second intervals.
Ergonomics
The settings of the device are accessible by a combination of the 2 buttons only. It looks a bit like an alarm clock setting, and at first glance, it's not very practical. But you get used to it.
For and against
Benefits
- Waterproof
- Excellent colour management
- Excellent video quality
- Numerous possibilities for modularity of the frames
Weaknesses
- Management of large shocks not yet optimal
- Button beeps inaudible
- Missing the 60fps mode in 1080p (but it will come)
How does it look live?
Here is a video of a downhill mountain bike that shows how it looks. The camera is attached to the rider's helmet, you can almost believe it!
Main technical characteristics :
Optics
Aperture: f/2.8
Field of View: 170° angle in 720p / 960p
Field of View: 127° wide angle at 1080p
Video
1080p: 1920×1080 pixels, 30 frames per second, 12 Mbit/s
960p: 1280×960 pixels, 30 frames per second with 10 Mbit/s
720p: 1280×720 pixels, 30 frames per second with 7.5 Mbit/s
720p: 1280×720 pixels, 60 frames per second with 15 Mbit/s
Video format : H.264 format .mp4
Photo
Resolution: 5 Megapixels
Audio
Microphone: Built-in, mono with AGC
Format: 48 kHz, AAC compression
Storage
Memory: SD card, up to 32GB (SDHC)
Power supply
Rechargeable Battery 1100 mAh Lithium-Ion
Lifetime: about 2.5 hours
Construction
Polycarbonate and stainless steel case.
Stainless steel screws and bolts
Shockproof and waterproof / depth of 60 meters
Weight and dimensions (H x W x D)
150g, 179g with case
42mm x 60mm x 30mm
Manufacturer's website: www.goprocamera.com