What should you visit in Aix-en-Provence?
Aix-en-Provence, a city of art and culture, is a leading destination in France. France. Former capital of Provence, this city has preserved a rich historical heritage while looking to the future. Its town centre, its architecture monuments and its museums make Aix-en-Provence a city with a thousand faces.
With its mild climate, picturesque streets lined with old houses, shady squares where life is good and its many cafés and restaurants, Aix-en-Provence offers a pleasant living environment and a typically Provencal atmosphere. Whether you're passionate about history, art, nature or gastronomy, Aix-en-Provence has a lot to offer.
The city is also famous for its many fountains, which have earned it the nickname "City of a Thousand Fountains". From the Cours Mirabeau to the Rotonde, via the Fountain of the Four Dauphins, these fountains are jewels that contribute to the beauty and charm of the city.
This article takes you on a tour of must-haves of Aix-en-Provence to help you plan your visit. Get ready to discover a city that will win you over with its history, culture and art of living.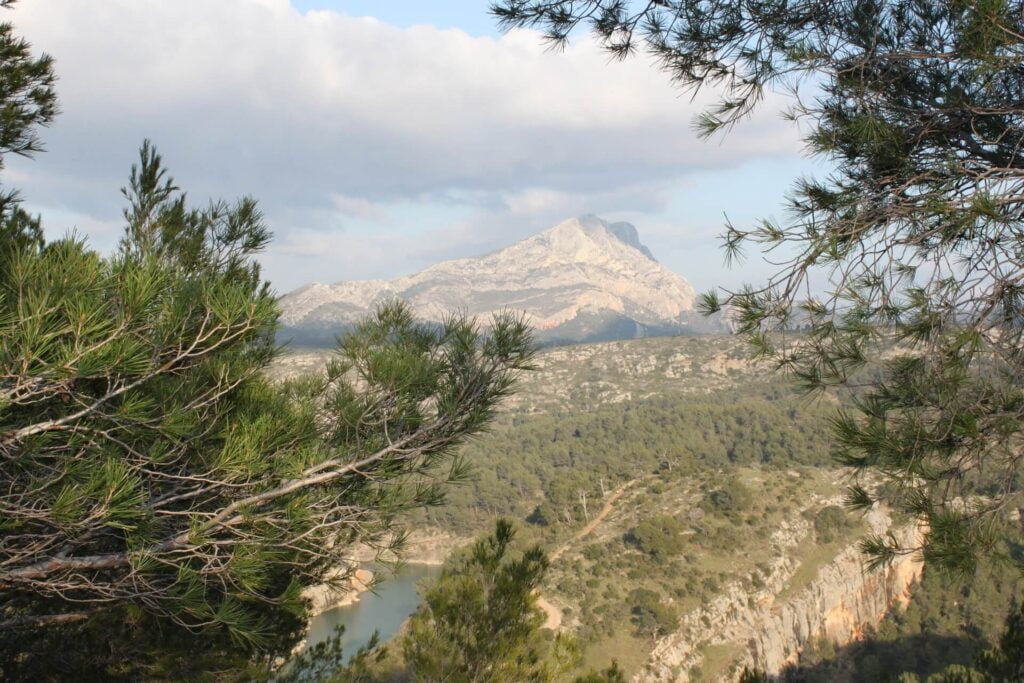 Cours Mirabeau: Aix-en-Provence's main thoroughfare
Cours Mirabeau, lined with majestic plane trees, is one of the most beautiful avenues in Paris. France. Strolling along this thoroughfare is an experience in itself. Lined with cafés, shops and markets, it offers a vivid picture of Aixois life.
The Mazarin district: a plunge into history
The Mazarin district is a historic part of Aix-en-Provence, bearing witness to its prestigious past. It is famous for its hotels The town's charm lies in its 17th-century houses, cobbled streets and serene atmosphere. Take the time to wander its streets and appreciate the architecture and history of the town.
The Granet Museum: a journey through art
Considered one of the most important museums in France, the Musée Granet boasts an eclectic collection spanning several centuries of art. You'll discover works by world-famous artists including Cézanne, Picasso and Rembrandt. Don't miss the room dedicated to Cézanne, which offers an interesting insight into the life and work of this iconic artist.
The Aix-en-Provence Festival: a not-to-be-missed event
If your visit coincides with the Festival d'Aix-en-Provence in July, don't miss this annual celebration of opera and classical music. Renowned worldwide for its programme exquisite, the festival attracts the best opera talent from around the world.
Mont Sainte-Victoire: a symbol of Provence
Visit discovering sainte victoire mountain. Imortalised by Cézanne in numerous works, Mont Sainte-Victoire is a must-see for nature lovers. Offering breathtaking views over Aix-en-Provence and the Provencal countryside, the hiking vers le sommet est une adventure gratifiante.
Cézanne's studio: where art meets history
To visit Cézanne's studio is to enter the intimate world of one of history's greatest painters. You can see the objects that inspired some of his most famous works, and understand the artist's creative process.
The Sextius thermal baths: a moment of relaxation
Aix-en-Provence is also renowned for its thermal baths. The Thermes Sextius, located on the site of Roman remains, offer a unique setting in which to enjoy balneotherapy and relaxation treatments. It's the ideal place to relax after a day of sightseeing.
Visiting Aix-en-Provence: a unique experience
Aix-en-Provence is a city to be experienced and discovered, a city where history, art and culture are omnipresent. Whether you're a solo traveller, a couple, a family or a group of friends, Aix-en-Provence offers you a unique and authentic experience.
The richness of its heritage, the beauty of its landscapes, the mildness of its climate and the quality of its light make it a destination of choice for a getaway or an extended stay. Every district, every street, every monument tells a story, an era, a life.
Aix-en-Provence is also a city with a reputation for gastronomy. Take advantage of your stay to sample local specialities, such as the calisson d'Aix, in one of the town's many restaurants and cafés.
Don't wait any longer to discover Aix-en-Provence, a town full of charm that will leave you with unforgettable memories. It's time to prepare your travel and immerse yourself in the unique atmosphere of this Provencal town.