10 European countries to travel to with your dog
Travel with his dog has become an increasingly popular trend among pet owners. Nowadays, many European countries offer destinations dog-friendly and dog-friendly, enabling owners to enjoy memorable holidays with their faithful four-legged companions. In this article, we explore the top ten countries in Europe where travel with his dog. Whether you're looking for magnificent natural landscapes, picturesque beaches or friendly towns, there's something for everyone. So get your suitcasesput the leash on your dog and discover these destinations in Europe.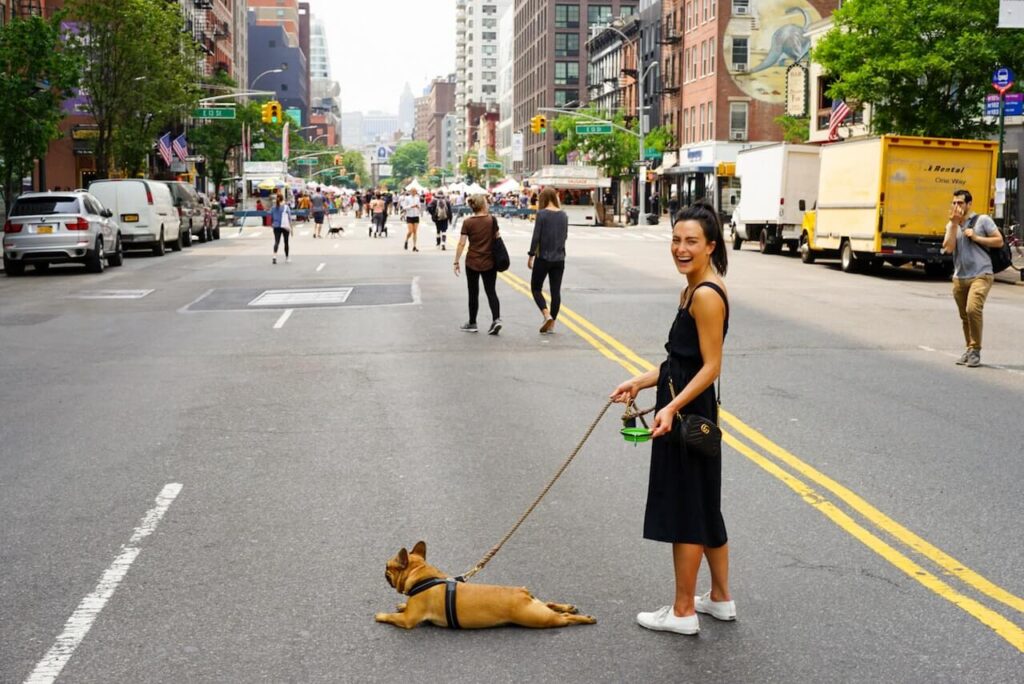 1. France: Dog heaven
The France is often regarded as paradise for dogs in Europe. With its many parkspet-friendly gardens and cafés, it's a place where you can relax and unwind. ideal destination for dog owners. Dogs are welcome in many hotelsrestaurants and attractions tourist. What's more, the France offers some superb beaches where dogs can bathe and have fun. Regions such as the Côte d'Azur, Brittany and Normandy offer magnificent landscapes for unforgettable walks with your canine companion.
2. Germany: Parks galore
Germany is renowned for its love of dogs and its hospitality towards dogs. pets. German cities are full of parks where dogs can exercise in complete safety. What's more, many restaurants and cafés welcome dogs, sometimes even offering them a bowl of fresh water. If you're visiting Germany, be sure to head to the picturesque forests of the Black Forest or the magnificent landscapes of the Bavarian Alps, where dogs can enjoy walks in full nature.
3. The Netherlands: A warm welcome for dogs
The Netherlands are known for being a very dog-friendly country. Many Dutch towns have parks and specially designated areas for dogs. dog walks. Amsterdamfor example, offers a friendly atmosphere for dogswith many parks and green spaces. You can also bring along your dog go shopping with you in many Dutch shops. The Netherlands also offers beautiful beaches where the dogs can relax and bathe.
4. Spain: beaches and history
L'Spain is a magnificent country where dog owners will find a wide range of activities. activities to share with their pet. Historic towns such as Barcelona and Madrid to the superb beaches of the Costa del Sol and the islands Balearic IslandsSpain offers a wide variety of landscapes to explore with your dog. There are many hotels Spain is also dog-friendly, allowing owners to enjoy their family holiday to the full, including their canine companion.
5. Italy: Dolce Vita for dogs
Italy is a country renowned for its love of pets, and dogs are often regarded as family members in their own right. Many Italian cities, such as Rome and Florenceare very dog-friendly, offering vast areas for dogs to roam. parks where they can play and relax. Italian beaches are also often dog-friendly, making them an ideal place for dogs. ideal destination for sunny holidays with your faithful four-legged friend.
6. The United Kingdom: A paradise for dog lovers
The UK is a dog-loving country, and pet owners will find plenty of ways to enjoy their pet. activities to share with their faithful four-legged friend. From parks of London to the magnificent landscapes of the Wales and Scotland, the UK offers many opportunities for walking and adventure with your dog. What's more, many British pubs are delighted to welcome dogs, often offering treats and fresh water.
7. Sweden: a dog-friendly country
The Sweden is renowned for being a particularly welcoming country for dogs. Swedish public transport is often dog-friendly, making it easier to travel with your pet. canine companion. In addition, many hotels and restaurants accept dogs, giving owners the chance to enjoy their stay to the full. Sweden's vast natural landscapes, such as its forests and lakesalso offer a wide range of opportunities foractivities in open air with your dog.
8. Switzerland: breathtaking scenery
The Switzerland is a country renowned for its breathtaking scenery and unspoilt nature. Dog owners will find a wide range of walking and hiking trails. hiking with panoramic views of the Swiss mountains. Dogs are also welcome in many hotels and Swiss restaurants. If you're looking for a peaceful holiday in full nature with your dogSwitzerland is an ideal choice.
9. Belgium: a dog-friendly country
The Belgium est un pays où les chiens sont les bienvenus. De nombreuses villes belges, comme Brussels and Brugesoffer vast parks where dogs can stretch their legs. Dog owners will also find plenty of dog-friendly cafés and restaurants. pets, où ils pourront se détendre et profiter d'un bon repas en compagnie de leur fidèle ami. La Belgium offre également de beautiful beaches where dogs can be bathe and play.
10. Norway: Nordic adventures with your dog
The Norway is a country of breathtaking landscapes, offering many opportunities for adventure in open air with his dog. From fjords majestic landscapes and vast wilderness, the Norway offers an ideal playground for active dog owners. Numerous hiking trails hiking and Norwegian ski slopes are accessible to dogs, allowing owners to enjoy moments of complicity with their canine companion while exploring the natural beauty of this Nordic country.
FAQs
What documents do I need for travel with my dog in Europe?
For travel with your dog in EuropeYou need to ensure that you have the necessary documents. This usually includes a passport for petProof of rabies vaccination and sometimes additional health certificates. It is essential to check the specific requirements of each country you plan to visit, as they may vary.
Are dogs allowed on public transport in Europe?
In many European countries, dogs are allowed on public transport, but the rules can vary from country to country. In some cases, small dogs are allowed to travel free of charge, while larger dogs may require a ticket. It is advisable to check the specific rules of the country you are planning to visit and to ensure that you comply with the carrier's policies.
Are dogs allowed in restaurants and cafés in Europe?
In many European countries, restaurants and cafés are dog-friendly. However, it's always best to check before visiting a specific establishment. Some places may have specific restrictions or policies regarding dogs. petsSo it's important to do some research beforehand.
Are there any special beaches for dogs in Europe?
Yes, many European countries offer special beaches for dogsPet-friendly beaches. These beaches are generally designed to provide a safe and comfortable environment. for dogsallowing them to bathe and play in complete freedom. Some beaches may have specific rules, such as the need to keep dogs on a lead, so be sure to check before you go.
Are there any race restrictions for travel with a dog in Europe?
Most European countries have no specific breed restrictions for travel with a dog. However, some dog breeds are subject to specific regulations in certain countries due to safety laws or concerns about potentially dangerous breeds. It is important to check the specific regulations of the country you are planning to visit, especially if you own a dog breed considered potentially dangerous.
What are the best seasons for travel with your dog in Europe?
The best seasons for travel with your dog in Europe depends on the country you plan to visit. In general, spring and autumn offer pleasant temperatures and good weather. travel comfortable for dogs. However, if you are planning activities such as hiking in the mountains or swimming in the sea, it may be preferable to choose the summer season. It's important to take into account the needs and preferences of your guests. your dog when planning your travel.
Conclusion
Travel Travelling with your dog in Europe can be a wonderful experience, offering moments of complicity, discovery and shared pleasure. The ten countries mentioned in this article offer destinations where owners can enjoy an unforgettable holiday with their dog. four-legged friend. From the France to the Norway, en passant par l'Allemagne, les Pays-Bas, l'Espagne, l'Italie, le Royaume-Uni, la Suède, la Suisse et la Belgium, ces pays offrent une variété d'activitiesThere are plenty of landscapes and attractions to delight dog owners. So don't hesitate to plan your next adventure canine en Europe and create lasting memories with your faithful companion.