What to do in Sofia, Bulgaria?
We will tell you right away that Sofia is not part of our European capitals preferred.
It would be a shame not to take advantage of these price attractive…
Let's start at the beginning: When you arrive at theairportThere are many options for getting to the city centre: bus or metro. You can also walk if you are really motivated and have a lot of time.
Getting to the centre of Sofia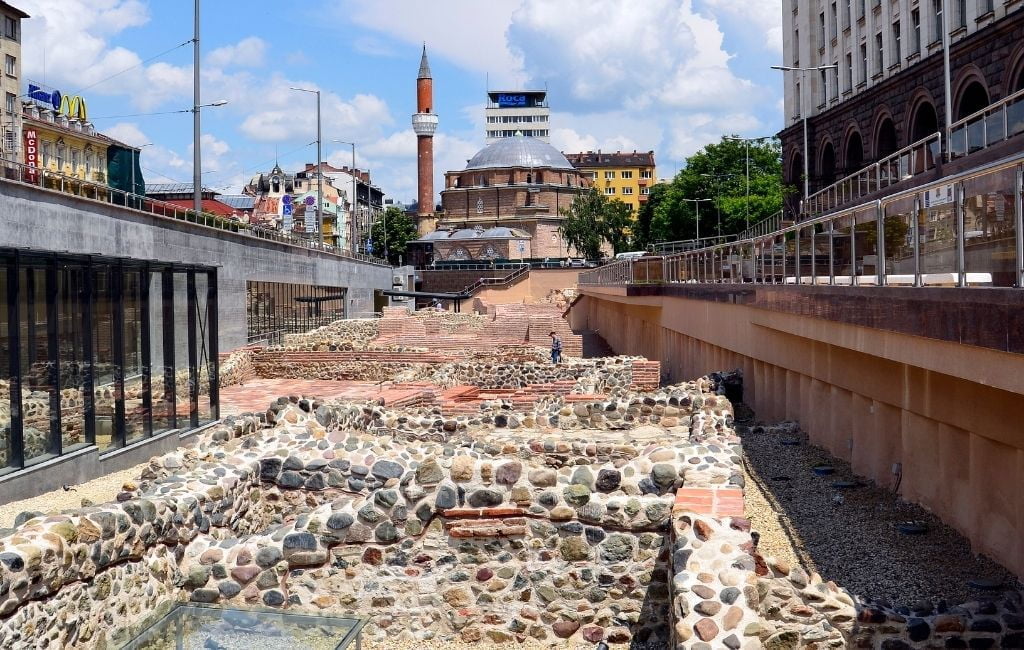 We recommend that you take the metro!
First, for your finances (even if the taxi is not very expensive)By taking the metro from terminal 2, you will be directly in the capital.
You don't risk burning a hole in your budget for 0.80.
The easiest way to get to your destination is to take the shuttle free of charge. If you land at Terminal 1, you can pick it up at the airport exit (it is very easy to locate).
The metro station from Terminal 2 will take you to the Serdika in about 40 minutes. It takes about 20 minutes to get there by taxi (it shouldn't take more than 10 minutes), but you won't enjoy the charm of the old metro (and the view from a taxi isn't great, so you won't miss anything). )
Sofia's must-sees

You can search for Sofia on the Internet and the Alexander Nevsky Cathedral will be the first thing that comes up.
Sofia city centre is just a few minutes away. You can visit the building for free, although it costs 5 $ if you want to take pictures inside. But be aware that a little boy is watching you and running around to call you to order! )
Although we don't like to visit churches or other places of worship, the cathedral is worth a visit. You can take pictures from all angles, so don't be afraid to walk around! )
You can even walk right past it in a small typical flea marketwhere prices are slightly higher than elsewhere, with mass tourism having little effect on sellers
The Church of Saint Sophia
One of the oldest Byzantine churches. It is located directly opposite the Alexander Nevsky Cathedral. You won't miss it! We did not visit the interior of the church.
Russian Cathedral of St. Nicholas
This is another place of worship in the same neighbourhood, but you will notice that there are many in Sofia. This church is distinguished by its colours, its golden roofs and all the pigeons that have chosen to reside there.
The rotunda of Saint-Georges
This is something you need to see! It is the oldest building constructed in Roman times and dates from IV century. It is located in the courtyard of the presidencyin the middle of the city. As you can see, it has not been disturbed by modern life. We looked for the building for several days, but we didn't realise that it was less than 50 m from our hotel.
The central baths of Sofia
Relax right away, it's not Budapestwhere you can find thermal baths everywhere. No, these are OLD baths. This beautiful building houses the Sofia History Museum, which has been housed in this building since 2015.
The Banja Basi Mosque
- or the Baths Mosque
As you can see. It is located right next to the central thermal baths of Sofia. This area is also known as the "crossroads of tolerance (as there is the Sofia Synagogue and Mosque, St. Joseph's Cathedral and Alexander Nevsky Cathedral nearby). The mosque is still in use today.
The Church of St. Nedelja
It is hard to miss. It is located in the middle of the city, right at the entrance to the Vitocha Street (the pedestrian way). We haven't had the opportunity to see it so we can't say if it's worth it.
Vitocha Street
This is the heart of the city. It is the best place to eat and drink. It's the the capital's liveliest districtEven if it is often crowded. It's all there! You will find small shops and international shops such as H&M, Zara and Adidas, retail shops memoriess, the restaurants... If you go all the way to the end, you will find a park. This one is ideal for sunny days. We spent two hours here, enjoying the sunshine and watching the people go by.
The Soviet Army Monument
This is what we wanted to see in Sofia. We love thestreet art! This is a moment personalized by an artist we don't know. The monument was a symbol of superheroes. It has been restored to its original colour and cleaned.
The place is beautiful, the monument is impressive, and it is located in a large park, the Borisova park gradina. This park is one of the oldest in the city, but also the best known.
It is located right next to the eagle bridge. This bridge has eagle statues on all four corners. Is it worth the effort? Not sure.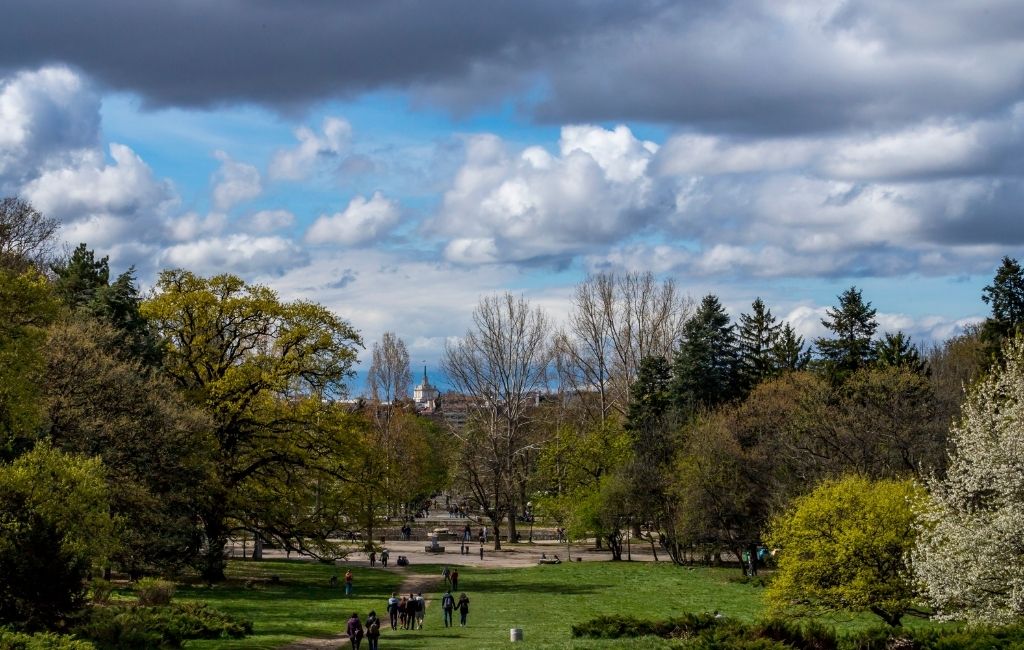 Largo
This refers to the group of buildings that were built under Stalin. They are located near the central baths. These buildings are very impressive and easily visible, even if you are not paying attention. If you don't like these buildings, you will be happy to know that one of them has been transformed into a shopping centre.
Street art is everywhere in Sofia
As long as you can see! Some murals can be seen easily, but others have to be found in small streets. We recommend that you leave your smartphoneand walk around wherever you like in the seeking!
Our opinion on Sofia
Sofia is not our favourite, but it is a place to visit for its ease of use: almost everything can be found within walking distance of the city centre.
Although Bulgarians are not the friendliest people in the world, the standard of living in Bulgaria is lower than in France. This allows you to move from good time without really breaking the bank.
Information on Sofia
You can pay in Bulgarian VLEbut not in euros. The advantage of the local currency is that it is cheaper than the Euro, so you don't have to should not spend too much. You can divide the prices by 2 between the Euro and the Bulgarian Lev (if you have not taken the exam),.
Where can I sleep in Sofia?
We have chosen theRila Hotel because of its location. It is centrally located and very affordable (110 euros for 3 nights, breakfast included).
Many Airbnbs are also available, and some are very affordable.
Where to eat in Sofia
There are a number of everything in the capital. You can move from one pizzeria to another by walking through the streets. Prices are generally very affordable (e.g. we ate at Social, a trendy restaurant for less than 20 per person with an aperitif/main course/drink).