Destination New York!
Discovering New York is a dream for many people. Indeed, this visit will leave you with unforgettable memories. However, to make sure you don't miss anything, it's best to glean some information that could be useful, but also, turn to a travel agency able to offer you the trip of your dreams.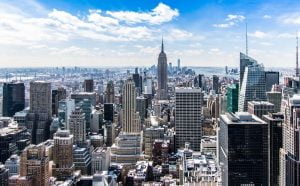 A trip organised by a travel agency
There are many reasons to fly to the Big Apple: its history, its exceptional architecture, its lifestyle, its fame, its shops, etc. To ensure that everything goes smoothly, it is best to call on professionals in the travel. These specialists in this field are able to put together a very special holiday for you. This city is full of charm and is full of natural, historical, cultural and architectural wonders. There are many cult sites that will delight you, such as Times Square, the Empire State Building, Central Park, the Statue of Liberty, the High Line, the Metropolitan Museum of Art, Rockefeller Center and many others. With the help of real experts, you will have the opportunity to to experience a stay in New York at an attractive price. You can visit must-havesYou will discover the places that make you dream, attend certain festivities depending on the date of your stay... In short, one thing is certain, you will not be bored.
New York has so much to offer!
As you know, New York is a very special city, full of enchantment. It's very cosmopolitan, so you'll have the opportunity to discover all the regions of the world during your travel. All you have to do to change your destination is head to the various districts of the Big Apple. Take a trip to Chinatown to enjoy a delicious Asian mealIf you're looking for a place to eat, stroll through the streets of Little Italy for a delicious coffee or to fill your stomach with an Italian dessert. You will only have to walk a few hundred meters to find yourself on another continent! Yes, New York has so much to offer! Once your stomach is full, you can do a little shopping in the many shops or luxury boutiques. Buildings such as the Empire State Building and the Chrysler Building are not to be missed. In fact, some New York buildings offer breathtaking views of the citySo let yourself be surprised by what opens up before your eyes. You can also visit the many museums, treat yourself to brunchesburgers and specialties. If you want to find yourself in perfect harmony with nature, feel free to wander the paths of Manhattan's Central Park.