Your Travel Guide: The essential list of campsites in La Rochelle
Welcome to our ultimate guide to travel in La Rochelle. Today, we're going to explore together a complete list of campsites in La Rochelle, a popular destination for lovers of camping and travellers in search of maritime charm.
La Liste Camping La Rochelle
La Rochellewith its rich historical heritage and natural beauty, offers a wide variety of activities. campsites to suit all tastes. Whether you're looking for luxury sites or campsites more rustic, you'll find in our list camping In La Rochelle you'll find a place to suit all your needs.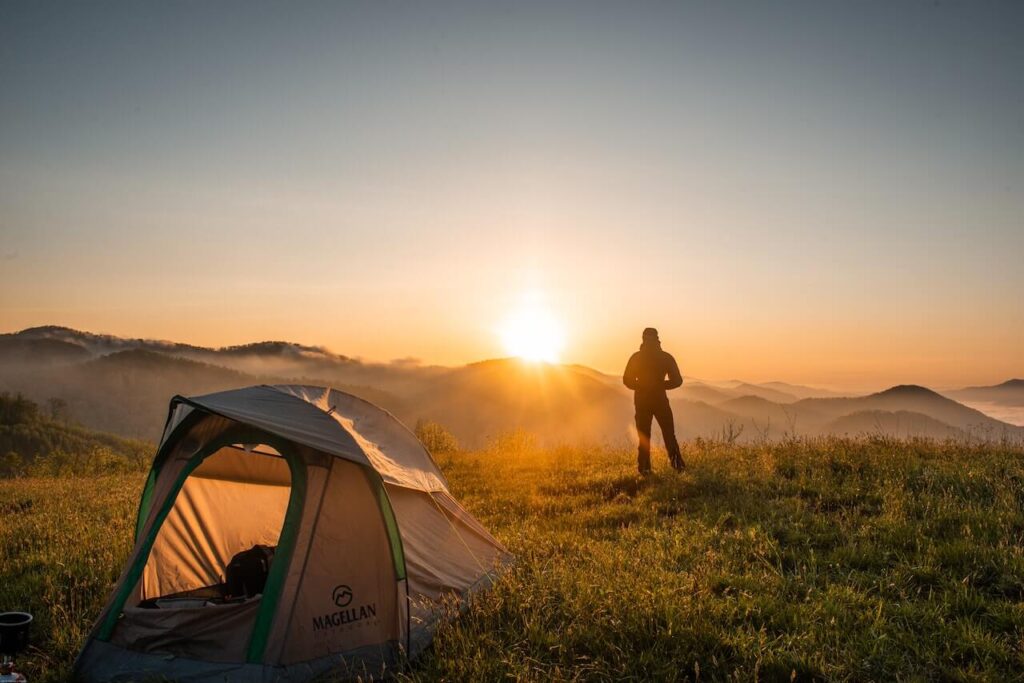 Why choose camping in La Rochelle?
La Rochelle is a real jewel on the French Atlantic. By opting for the campingYou can take full advantage of the region's natural beauty, while discovering its historical treasures. And the good news? There are plenty of campsites to choose from.
Enjoying nature
This is an unmissable opportunity for you to get closer to nature. The campsites in La Rochelle are often located close to magnificent beaches, lush forests and golf courses. hiking picturesque.
Discovering history
La Rochelle is a city of history and culture. By staying in a camping you'll be just a stone's throw from the monuments historical sites, fascinating museums and old town charming.

What makes a campsite ideal in La Rochelle?
Before diving into our list camping In La Rochelle, let's take a look at some of the criteria to consider when choosing a new home. camping in La Rochelle.
Location
The place of camping should be close to the main websites tourist of La RochelleAll while offering the tranquillity of nature. Location can greatly affect your camping.
Services and Facilities
A good camping should offer basic services such as drinking water, electricity and clean sanitary facilities. Additional facilities such as swimming poolsareas, the children's gamesThe hotels, restaurants and bars can enhance your stay.
Exploring the Camping La Rochelle list
Now that you're armed with this information, let's dive into our list camping la Rochelle.
Campsite Les Baleines
Located on the Ile de Ré, the Campsite The Whales offers exceptional proximity to nature and the sea. It offers locations for tents and caravans as well as mobile homes for rent.
Camping Le Beaulieu
Le Beaulieu is a camping located close to La Rochelle city centre. It offers locations from camping as well as spacious bungalows and comfortable mobile homes for a more luxurious stay.
Campsite Les Fougères
The Fougères is a camping nestled in a forest of pines. It is located just a few minutes from the beach, offering easy access to the ocean.

Services and equipment
This camping offers a wide range of services, including a swimming pool area of children's gamesand a restaurant serving delicious local specialities.

Nearby attractions
Les Fougères is close to a number of sites touristincluding the famous Whale lighthouse and the Lilleau des Niges nature reserve.

Camping Au Port Punay
Au Port Punay is a camping 3-star hotel located in Châtelaillon-Plage, just a few kilometres from La Rochelle.

A family campsite
This is a camping familyIt is ideal for those travelling with children. It has a heated swimming pool, a mini-club for children and a variety of activities.activities for all the family.

Close to the beach
The greatest asset of this camping is undoubtedly its proximity to the beach. You can literally get out of your tent and find yourself on a magnificent fine sand beach.

FAQ about List Camping La Rochelle

When is the best time to go camping in La Rochelle?
The best time to make camping in La Rochelle is generally from May to September. It is during these months that the weather is the most pleasant and the most favourable to activities from open air.

Are the campsites in La Rochelle open all year round?
Some campsites in La Rochelle are open all year round, but most operate on a seasonal basis. campinggenerally from April to October.

Are there any campsites in La Rochelle with swimming pools?
Yes, many campsites in La Rochelle have swimming pools. Some even offer water complexes with slides and other leisure facilities.

Is it possible to hire camping equipment in La Rochelle?
Yes, most campsites in La Rochelle offer rentals equipment campingincluding tents, caravans and mobile homes.

Are pets allowed at La Rochelle campsites?
Animal policy varies from one camping to the other. It is best to check directly with the camping before making a reservation.
Conclusion
Whether you're an experienced camper or a novice, our list of camping La Rochelle will help you choose the camping ideal for your next travel in La Rochelle. With so many options available, you're sure to find the perfect place for your holiday in La Rochelle. open air.