How long does it take to get an e-visa for Egypt?
The e-visa is a certificate of authorization from a traveller to stay in a country for a period of less than 60 days. The e-visa should only be applied for onlineIt cannot be obtained at a consulate or embassy.
What is the E-visa Egypt?
It is a document in the format PDF issued by the Egyptian Immigration Service. This visa is designed for holidays and visits friends or family in Egypt on a short term basis, please note that the maximum length of stay for the e-visa is 30 days. The application is made online using your computer, tablet or smartphone, and then you will receive a confirmation e-mail of your application.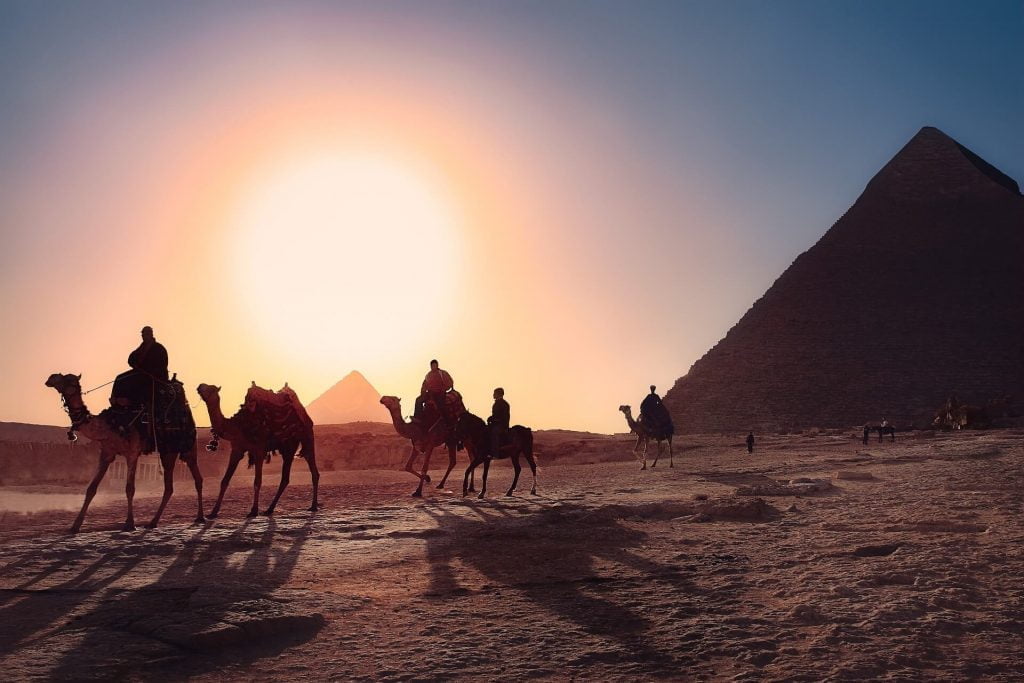 What are the requirements for submitting your e-visa application for Egypt?
Before departure, each traveller needs their own passport and its own e-visaThis also applies to children. Upon arrival in the country, the e-visa must have at least one blank page and a maximum validity of 30 to 60 days. The e-visa is mainly intended for European touristsof the United Kingdom and the Switzerland. So, if you have the nationality French or Belgian, you can use it. It will be valid for travel to Egypt by aircraft or cruise shipcar and bus.
How to apply for an e-visa for Egypt
This one is very simple, you can make your request at any time, a period of at least 7 days before your departure. All you have to do is Fill in the form from online applicationand then pay the costs of the e-visa by bank card, VisaMasterCard or PayPal. Upload and send a photo or scan of your passport with confirmation of your hostingand your travel and receive your visa Egypt by e-mail.
Applications made on the site are subject to control by French-speaking specialists in the field of visa before being evaluated in Egypt. They will be processed and checked for spelling mistakes or typos, for example, by copying the details from your passport in the application form. You will be immediately contacted in case of errors for correct the mistakes, and you will receive your e-visa valid, which will allow you to pass all the checkpoints of Egypt.
What information should I fill in on the Egypt e-visa application form?
You must first fill in your personal information, e-mail address, telephone number, address, postal code, place of residence and country in the contact details. Then fill in the details tab of the travelyour date and place of birtharrival and the date of the travel from backthe purpose of the travel and your type ofAccommodation. It is important to note whether it is a hotel, family and relatives or companyPlease do not forget to include the contact details and address of the location in question, as appropriate.
You will also give information that you already have on your passports about each of the travellers, if you are going as a family. Finally, you will finish with some standard yes/no questions about your stay in Egypt. Once you have filled in all the information, you will receive your visa Egypt by e-mail, all you have to do is send it toprint and keep it with your passport in your luggage handheld.
If you have any questions, it is recommended to see the list of frequently asked questions with the answers you need. You can also call the customer service by email or telephone if you are not satisfied.