Tree houses in the Auvergne: an unusual place to stay
Sleeping in a hut in the trees ! Who hasn't dreamed of sleeping in a hut made of wood in the old-fashioned waynesting, nesting in a tree ? What if you could relive the joys of childhood for a weekend? You can combine travel, well-being and respect for nature to spend a unusual stay, ecological and responsible !
The huts in the woods are now the kings of the unusual, and you want to experience a unusual night ! Let yourself be tempted and enjoy a hut in the trees!
The Volcanoes Huts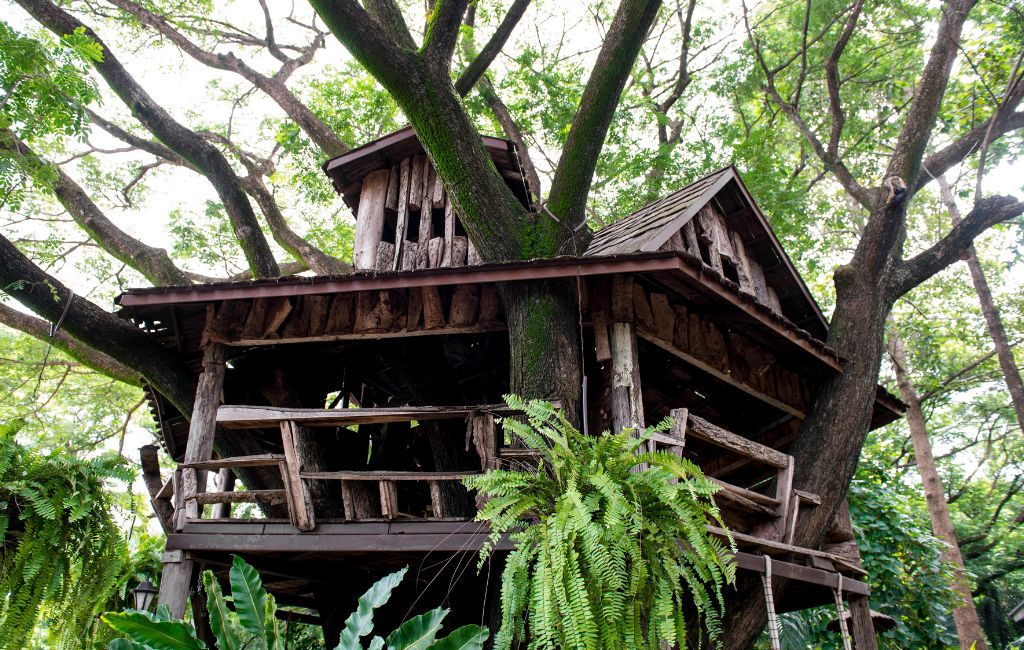 You want to escape from the world or recharge your batteries by being in nature ? Come and spend a night in a hut in the trees to experience the peace and quiet of the Auvergne summits with your loved ones or to sleep by the stars.
The Meïzou Matà hut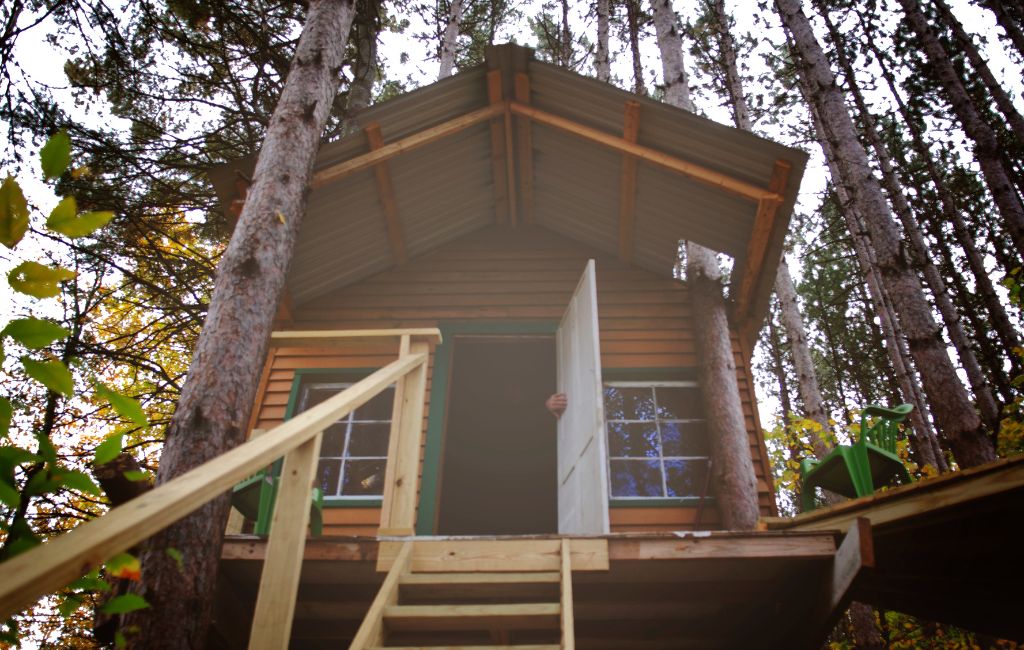 Meizou Mata is a residence straight out of a tale of fairies. It is one of the 6 huts Volcanoes which were built on the Stèle Nordic area between the Mont-Dore and the Tour-d'Auvergne. This area is crossed by cross-country ski trails as well as by paths of hikingand reaches an altitude of 1250m. It is possible to visit the area in February, when there is no no snow but a radiant sun. It is a favourite spot for hikers. Hidden among tall conifers, this shelter plays the role of discretion. To access it, you need walk a short distance, up a wooden staircase and across a small footbridge.
The Cabanes du Bois Basalte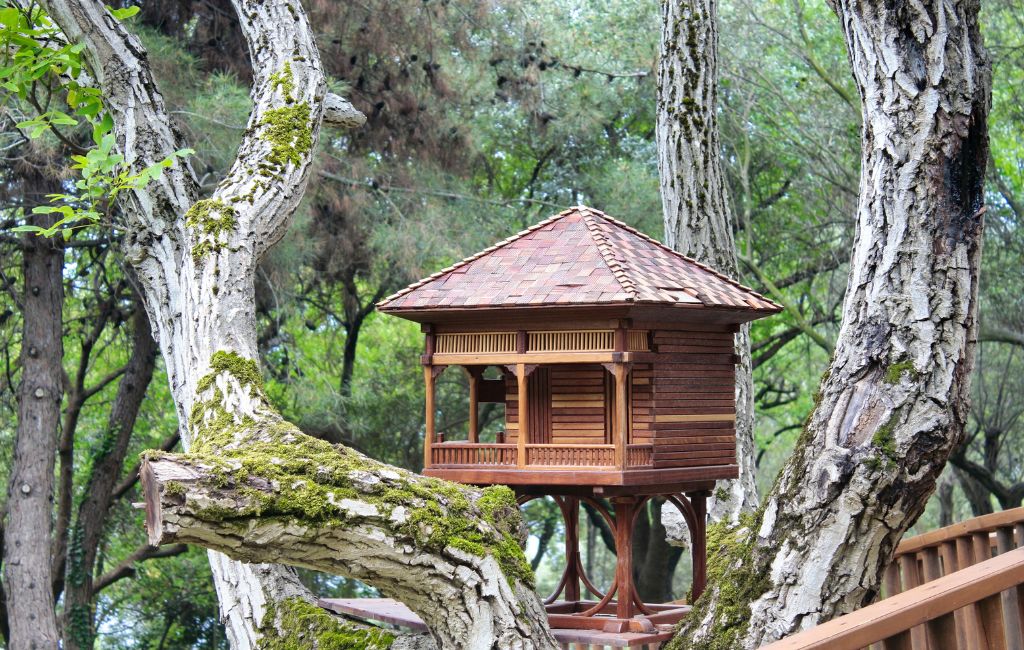 It does not is not a guest house. It is not not a guesthouse either. It is a unique place or a " village ofunusual accommodation "This is what its designers called it. A collection of huts built from bio-based materials in a natural setting. Each hut is ideally placed in its own private, wooded and sparse space. This makes it possible to become one with the cherry trees and the hazelnut trees which are all around.
The Marodier huts
Do you want a single accommodation ? To recharge your batteries in the nature ? To let yourself be overwhelmed by the softness and beauty of the foliage. Carole is happy to show you around the field of Huts du Marodier.
You will be impressed by thefriendly and warm welcome, the welcome drink, thethe scale and serenity of the place. Access via a suspended walkway to a covered terrace. Towels and bed linen provided. A breakfast and picnic basket in the evening are delivered to the cabin. A Norwegian spa is available free of charge to complete your relaxation. Eco-responsible website and with lighting.
Our favourite: The Cabanes Châteaux estate - Le Peydebe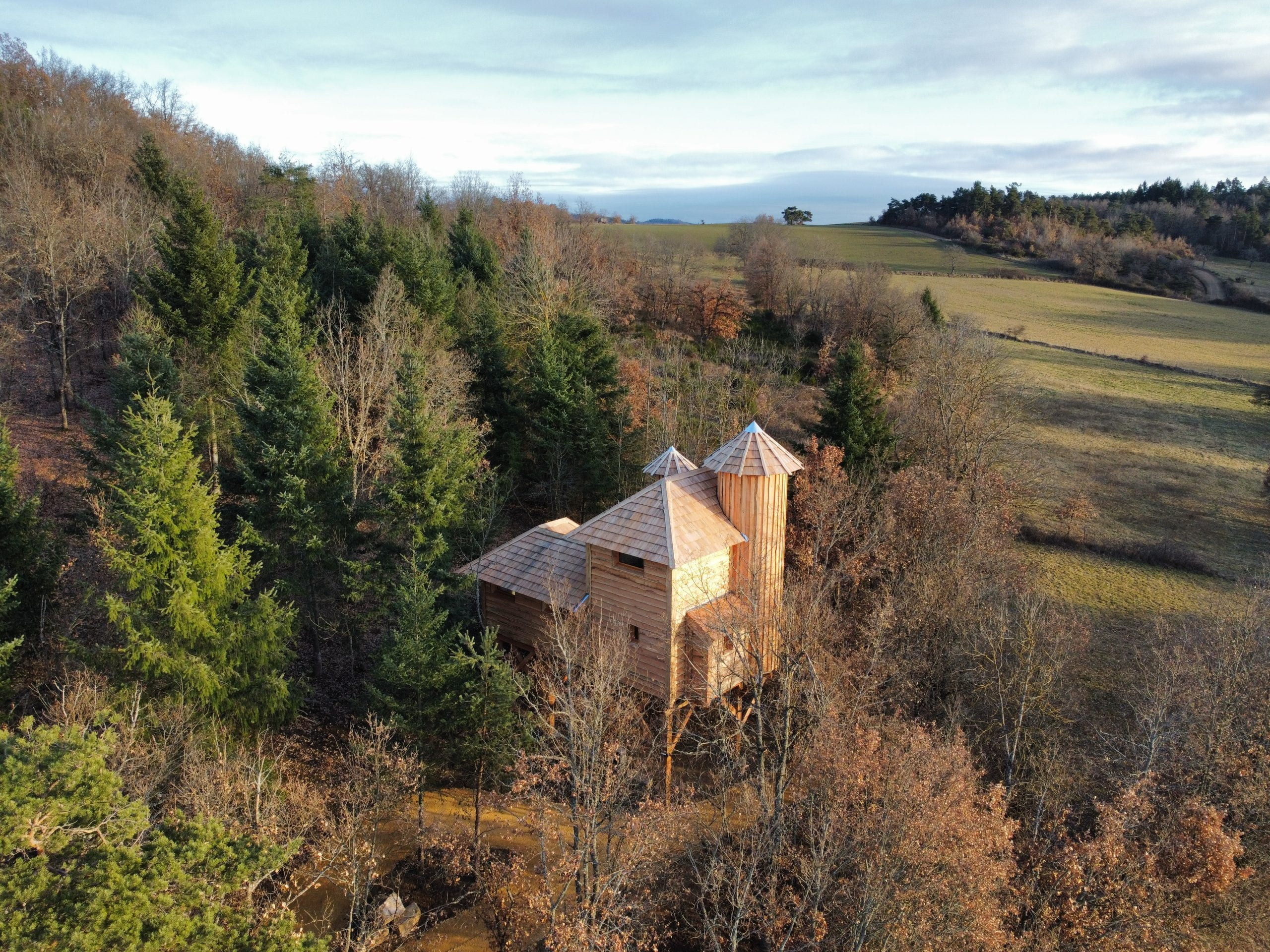 This domain offers you to rent tree houses which have the particularity of being luxurious. It is indeed a question of castles in the trees. Enjoy a memorable stay in a hut castle at theunique architecture.
You will receive a in-house catering which favours organic products and the circuits short on site. Every day, from organic bread is made on site from local flours. This bread is perfect for breakfasts, picnics and dinners. The Great Restoration is granted to the domain of castles and hutsTo consult their website, click here