Bergen, Norway: fjords, midnight sun... the city's must-sees
Bergenalso known as the Gateway to Fjords" only counts 260,000 inhabitants. It is the second largest city in Norway. The Gulf Stream cools the climate and winters are mild with very little snow.
The streets of the city are full of history. They are surrounded byhistoric churchesThe harbour area is full of charming shops and colourful houses. The dock area and the park lake are two points that make it easy to find your way around the city. Both are located within a ten-minute walk of each other. These points are within walking distance of most of Bergen's attractions, as well as the main cruise ship docking area.
Bergen's summer sun shines most of the day, so you can enjoy the city without having to rush. Little known to travellers, it welcomes cruise ships throughout the four seasons thanks to the Hurtigrutena Norwegian shipping company.
Bryggen: the old centre of Bergen in Norway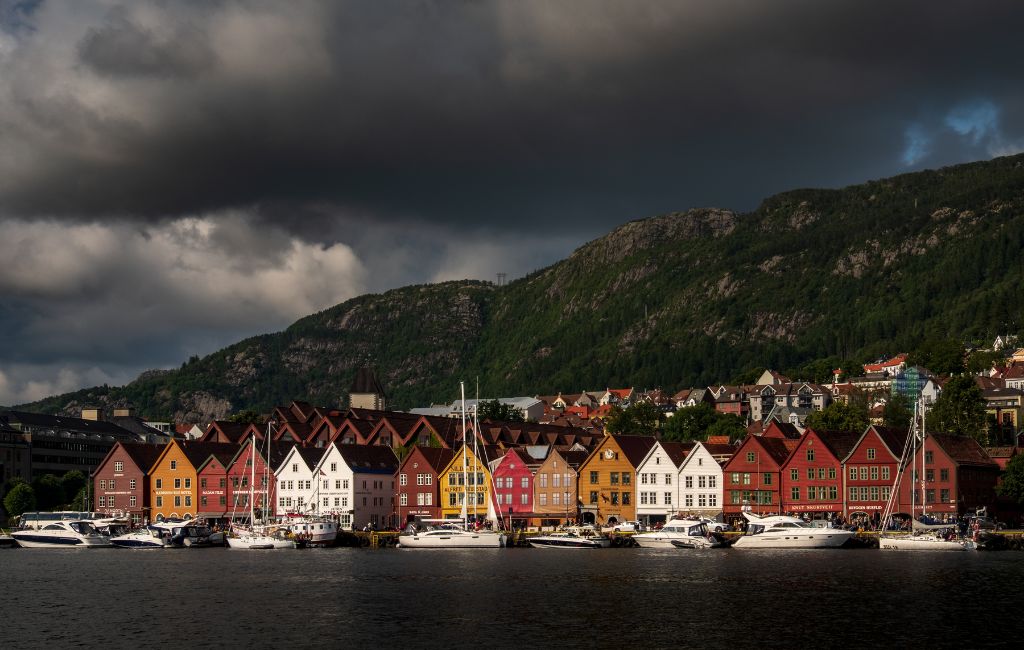 The charming old town from Bryggen is a charming and photogenic place in Norway. It has small traditional houses with colourful facades and a charming harbour. You can trace the history of the town by taking a walk through Bryggen harbour. It was once a hub of the Hanseatic trade and an important fishing port. Bergen, a UNESCO World Heritage SiteA highlight of any trip to Norway.
The beautiful Bergen Fjords in Norway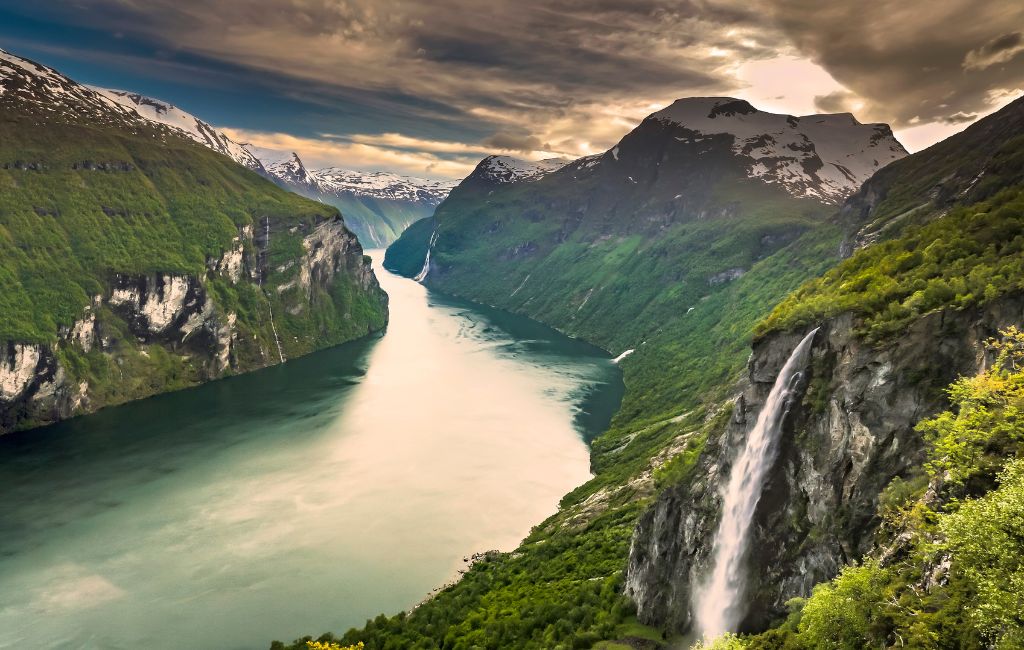 Bergen's borders are drawn by the many fjords it has. You can enjoy the second longest fjord in the world. This is the Sognefjord. It is distinguished by its size and splendour. It is the Europe's first fjord. It is a very popular destination. You can see the majestic mountains of Norway from here. The Naeroyfjord is one of the most popular arms of the Sognefjord. You won't regret it!
Norwegian Salmon in Bergen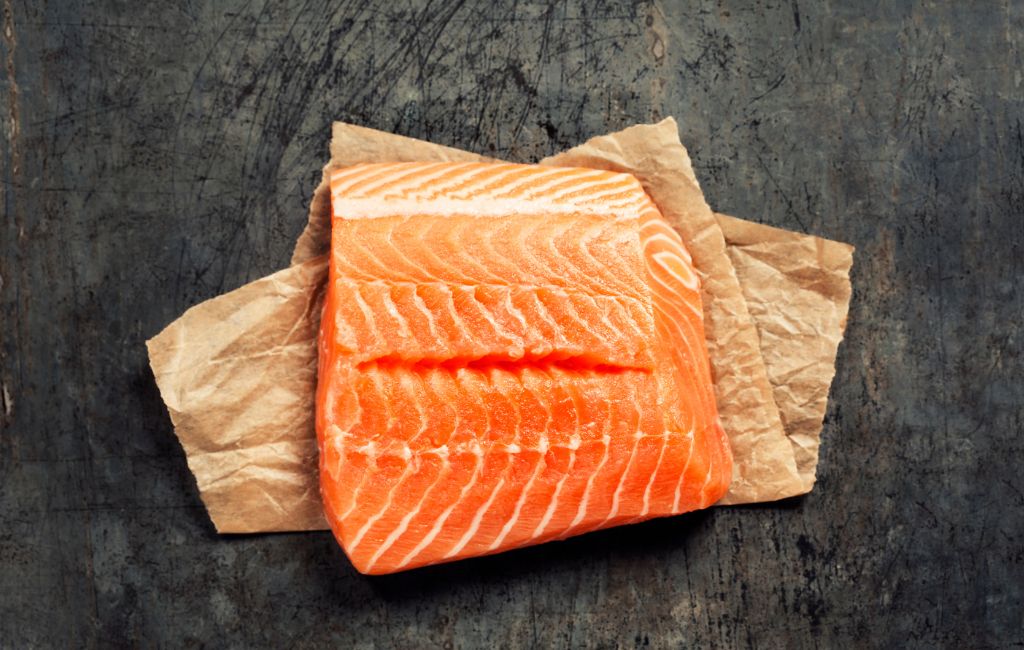 Norway is synonymous with salmon and seafood. These products are delicious and fresh for fish lovers. Seafood can be eaten raw or marinated, steamed or cooked over a wood fire.
The bays red are another Norwegian speciality. They can be used as an accompaniment to meats or as a dessert. As the red berries are sweet and delicious, reindeer meat is the most common.
The crab giantA speciality of northern Norway, it is a unique and delicious culinary delight!
The midnight sun in Bergen, Norway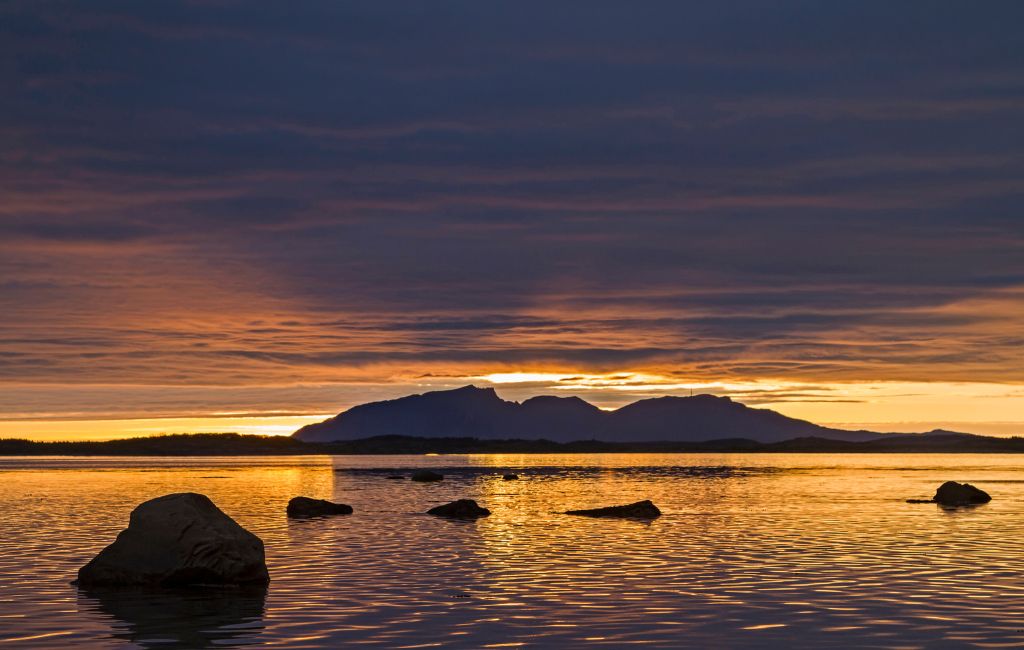 The sun from midnight is the time when you can see as clearly as in daylight. This astonishing and ephemeral phenomenon is only visible at certain latitudes, such as Bergen in June and July. The light is unique, as if it were not real. The midnight sun can be described as follows: At its lowest point, it should not disappear completely below the horizon. The longer the period of visibility, the more you travel to the north, the better. The polar night is longer in winter if you are further north than usual.