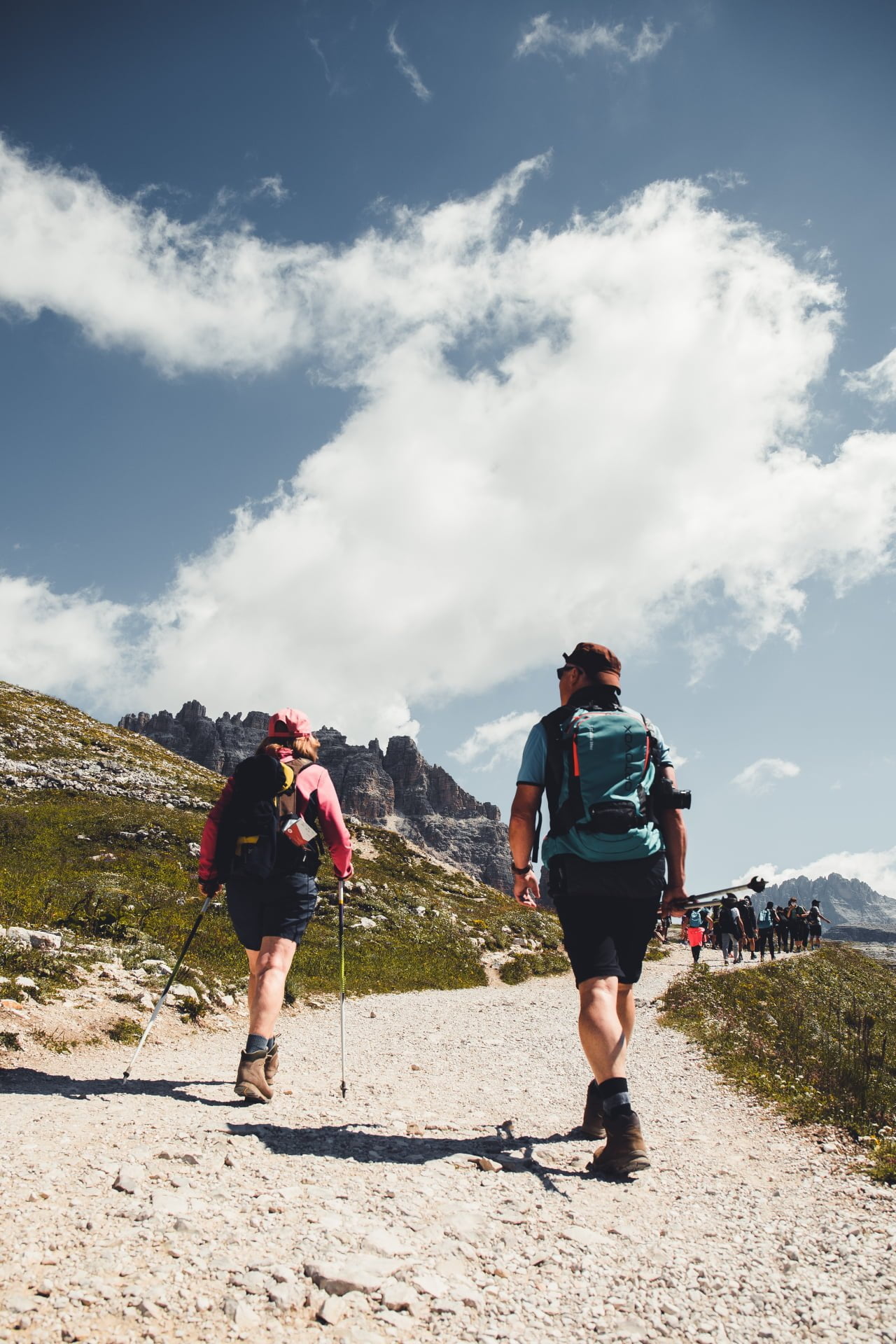 5 Great places to hike
Hiking in exceptional places is a particularly pleasant activity that offers the possibility of discovering varied and impressive landscapes. Whether in the mountains, in the forest or in desert regions, hiking is one of the most complete and varied activities that offers many possibilities of discovery. In this article, we would like to introduce you to some of the most beautiful places to go hiking.
The 5 best hiking spots in France
The 5 best hiking spots in France France is a very rich country, full of exceptional places for hiking. Whether you're an outdoor enthusiast or a professional, there are plenty of places to discover. For hiking enthusiasts, here's a selection of the 5 best spots for adventure in France. First of all, the Parc National des Cévennes is a must for hikers. Situated between Nîmes and Montpellier, the park is home to a wide variety of flora and fauna and offers trails of varying levels. There's something to suit every level of walker. What's more, the region is very beautiful, offering visitors some magnificent scenery. Secondly, the Massif Central is one of the favourite playgrounds for lovers of wide open spaces. With its volcanoes, lakes and forests, this massif offers a variety of routes to suit all levels. You can also admire the local flora and fauna. It's an ideal place to recharge your batteries in the heart of nature. The Vercors Regional Nature Park is another popular destination for French hikers. This alpine massif offers a variety of trails through valleys, medieval villages and natural caves. Nature lovers will also find a rich and varied fauna and unique flora to delight them. The Parc Naturel Régional du Luberon is also regarded as one of the best spots for hiking in France. With its vine-covered hills, olive groves and lush vegetation, this massif offers an idyllic setting for lovers of bucolic walks. The local flora and fauna are extremely varied, making this region even more attractive. Last but not least, the Parc Naturel Régional du Verdon is a magnificent area between Provence and the Alpes-Maritimes that will delight nature-lovers. The well-marked trails offer a range of itineraries to suit all levels (beginner to advanced). Climbing enthusiasts will also find plenty to do here, thanks to the spectacular cliffs that adorn this massif. In conclusion, France is full of exceptional places to go hiking, whether you're a beginner or an expert. For nature-lovers, this list may come in handy, as it features some of the best French spots for trekking: the Cevennes National Park, the Massif Central, the Vercors Regional Nature Park, the Luberon Regional Nature Park and the Verdon Regional Nature Park make a good selection for organising an unforgettable expedition!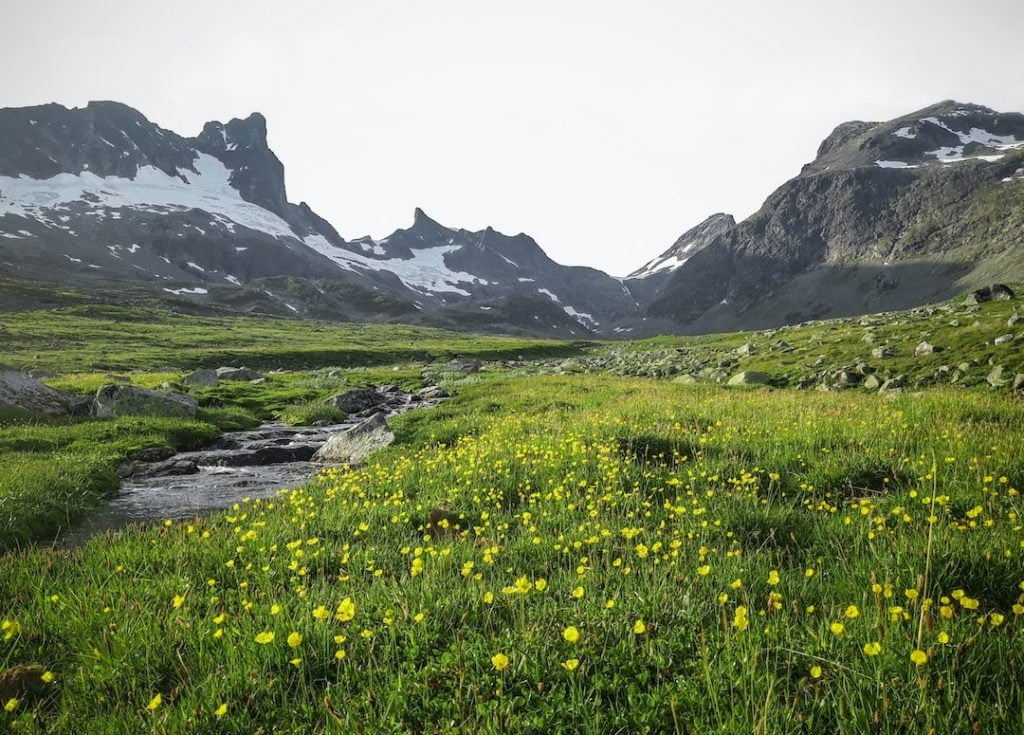 The most difficult hikes in France
The most difficult hikes in France offer adventurers spectacular scenery and both a physical and mental challenge. Some of the most difficult to master are the high mountain trails, the coastal paths or the uneven paths. The paths are often steep and subject to extreme weather conditions. A high level of fitness and meticulous preparation are required to tackle these difficulties successfully. France is renowned for its natural beauty, and is the ideal place to embark on one of the most challenging hikes. The French Alps are a favourite destination for trekking and mountaineering enthusiasts, offering challenging routes across Europe's three highest peaks: the Aiguille du Midi (4,810m), Mont Blanc (4,810m) and Mont Viso (3,841m). High mountains can offer spectacular views and a sense of freedom, but they are also very physically demanding and it is important that hikers are aware of the risks associated with altitude. The French coastline is also a fantastic playground for keen walkers. The Sentier du Littoral du Var is a long walk that crosses the Côte d'Azur and offers a variety of picturesque landscapes, from rocky beaches to wooded hills. The steep sections overlooking the Mediterranean Sea can be difficult to master, but they also offer breathtaking views of the French coastline. The Vercors also offers some very demanding hiking routes. Known as the 'Grand Canyon of France', this mountain range in south-east France is home to some of the most challenging trails in the country. The paths are often very steep and rugged, with steep slopes and rocky obstacles such as sheer cliffs and lookouts. The trails can be difficult to navigate without a compass and a topographical map, especially if weather conditions worsen suddenly. Finally, the Massif Central is another interesting option for hikers looking for a challenge. This mountain range lies in the centre of France and includes several very difficult trails that cross the volcanic plateau of the Chaîne Cantalienne. These less-frequented routes involve far less risk than those in the Alps or Vercors, but can be just as physically demanding. In short, France offers a unique variety of routes suitable for both experienced and novice trekkers looking for an extra challenge on their hiking trip. Whatever technical level hikers are looking for, there is a route to suit every type of adventurer, allowing them to take full advantage of the outstanding natural beauty that this incredible destination has to offer.
The easiest hikes in France
The easiest hikes in France: There are some wonderful places to discover when hiking in France. With varied landscapes and trails that offer spectacular views, there are plenty of options for beginners and advanced hikers alike. Whether you want to spend a day exploring an easy route or plan a longer stay, here are some of the best places to hike in France. The Massif Central is famous for its mountains and volcanoes, but this region also offers plenty of easy walks. You'll find a wide variety of trails suitable for both beginners and experienced hikers. Routes can last from a few hours to several days, depending on how much time you want to spend exploring. The unspoilt wilderness mingles with the small villages that dot the region. Be prepared to admire ancient volcanoes, lush forests, green hills and flower-filled fields along the way. Provence is also known for its easy, pleasant hiking trails. The mild climate means you can enjoy the sumptuous scenery at any time of year. Wander along paths dotted with olive trees, through sun-drenched vineyards and stroll through lush gardens. Let yourself be enchanted by the Mediterranean breeze that sweeps over the hills and admire the intense blue of the Mediterranean Sea on certain stretches of the route. There's so much to see and discover on this walk that you won't want to leave! La Corsica is also known for its magnificent scenery and easy trails. This wonderful island is mainly made up of steep mountains surrounded by lush countryside. Views of the turquoise sea and medieval houses are just some of the features that make this region a favourite with hikers. The route can be rounded off with a stop at some authentic villages where you can sample the local cuisine and meet the friendly locals. Or try a mountain trek to watch the sun set from a spectacular high point! In the south-west, the Basque Country is ideal for a leisurely stroll along the beaches or exploring the surrounding mountains. What's more, this region offers a wide range of cultural and sporting activities to round off your trip. Admire the typical Basque architecture, explore the wild hinterland, taste the local produce or learn how to surf or paddle on the Basque coast. Atlantic coast There are so many options to make your stay unforgettable! Finally, Brittany is a must for those looking for a relaxing adventure. The magnificent cliffs overlooking the sea offer hiking enthusiasts an exceptional itinerary: set off to discover magical places like Mont Saint Michel or Cap Frénésie before ending your journey on the edge of the European continent to admire the infinite horizon from the West to the Atlantic Ocean. There are a wide variety of itineraries to choose from, so there's something for everyone! There are a multitude of exceptional places to go hiking in France: from wild, unspoilt spots to picturesque villages steeped in history, not forgetting magnificent coastal sites that you'll never tire of! Whatever your final choice, there's no better way to get in touch with French nature!
What to wear during these hikes:
When summer temperatures start to rise, it can be tempting to opt for the lightest, airiest clothes in your wardrobe. However, when it comes to summer hiking, the summer workwear offer the best value for money. On the one hand, you will be protected from any danger. And on the other hand, you will look professional. To find the right balance, look for lightweight summer fabrics in light colours. Linen is an excellent option, as it is both comfortable and stylish. Avoid dark colours, which absorb heat, and opt for light colours such as white, khaki or pastels instead. When it comes to silhouettes, choose anything that will keep you cool and comfortable while looking neat. A blouse or a tunic loose-fitting with cropped trousers or a skirt is always a good choice. And don't forget the accessories! A straw hat or visor can help keep the sun out of your eyes, while a pair of sunglasses will protect your eyes from harmful UV rays. With a few key pieces of summer workwear in your wardrobe, you'll be ready to face the hot weather in style.
In conclusion, hikers can find exceptional places around the world for their trip. Whether it is the Himalayan mountains, the waterfalls of Brazil, the volcanoes of Iceland or the canyons of Arizona, each country has unique and breathtaking landscapes. These places offer a variety of activities and unforgettable memories. With a little planning and preparation, hikers can embark on an incredible adventure and enjoy their hike to the fullest.